Senate chairman Sadiq Sanjrani decides not to resign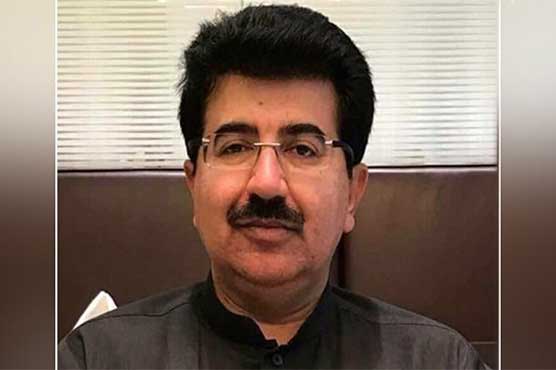 Sadiq Sanjrani said that secret voting option ensures impartiality in the House.
ISLAMABAD (Dunya News) - Senate chairman Sadiq Sanjrani on Wednday decided against resigning from his post over the bid of joint opposition to move a no-confidence motion in the Upper House of Parliament to oust him.
According to the Dunya News sources, Senate chairman stayed determined on not stepping down from his seat saying that Speaker and Senate Chairman are neutral and he wants to see if they can make an independent and neutral decision for the custodian of the House.
Sadiq Sanjrani issued a statement expressing that the option of secret voting by the members ensures impartiality for the Chairman Senate and the Speaker in the decision making.
He asserted that the think tanks, who structured the constitution, made the option of secret balloting after putting effort and thoughts in it for 20 days. "I ran the House impartially and want to see if members can decide freely as their conscience allow," he added.
On July 9, the opposition parties in the Senate submitted a resolution for de-seating Senate Chairman Sadiq Sanjrani by bringing a no-confidence motion against him.
The resolution signed by 38 senators has already been submitted to the secretary of the Senate. Moreover, opposition members have submitted a requisition for convening a session of the Senate.
On July 23, a Senate's session was postponed after a short resumption as demanded by the opposition. Raja Zafarul Haq stated that the voting on a no-confidence motion filed against Sanjrani would be held on August 1. He demanded delay in the proceedings of the upper House due to voting on August 1.
Sanjrani had said that no-confidence motion against the chairman Senate could not be moved in the requisition session of the Senate and it can only be held in a regular session summoned by president.
President Arif Alvi has summoned the session of the upper House on August 1 at 2pm at the Parliament House in Islamabad.