SC forms larger bench to redefine duration of life sentence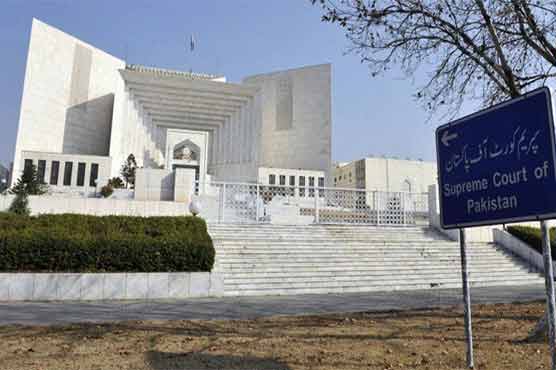 The decision was taken during the hearing of Haroon ur Rasheed case.
ISLAMABAD (Dunya News) – Supreme Court (SC) on Monday has taken notice for revising the duration of life time sentence, and has formed larger bench to hear the case.

During the proceedings, Chief Justice of Pakistan (CJP) Asif Saeed Khosa has issued notices to attorney general, provincial advocate generals and prosecutors and directed the registrar office to fix the case for hearing on first week of October.

The direction came during the hearing of petition submitted by lifer Haroon naming state of Pakistan respondent, seeking redefinition of life term s duration.
Convict s lawyer requested the court to consider span of life sentence on 12 counts under one single duration of life time imprisonment. Upon this, the CJP remarked how we can cut short sentence period to the half when we don't know about the living period of the convict.
For a long time, I have been waiting for such a case so as to determine the time period of the life imprisonment, remarked CJP.
He said that days and nights are counted together in the jail term under lifer leading to release of the convict merely after five years. Time has come to address such confusions, Justice Khosa said.
Subsequently, the court has directed to hold hearing on the matter on the first week of October.