Last Updated On 21 July,2019 08:39 am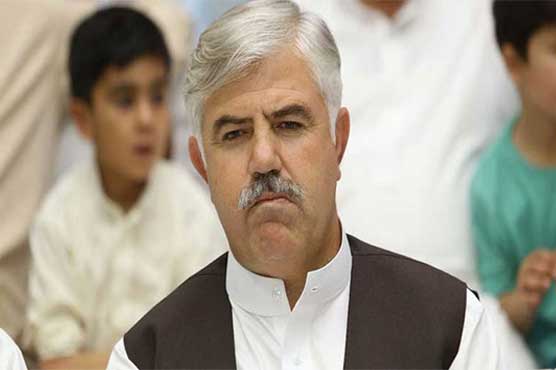 CM Mahmood said that these elections will give a platform to tribal people for raising their voice.
PESHAWAR (Dunya News) - Chief Minister KP Mehmood Khan has congratulated the nation over successful and peaceful first ever elections for KP Assembly in the merged areas of the province and said that "we welcome the tribal MPAs in the provincial legislature".
The Chief Minister congratulated the Election Commission and other institutions for peaceful holding of the polling in the tribal districts. It is historic moment that elections for the provincial assembly were held in the tribal areas.
Earlier, Khyber Pakhtunkhwa (KP) Chief Minister Mahmood Khan said on the last phase of erstwhile Federally Administered Tribal Areas (FATA) merged districts election that it isn't the election of just tribal people but the whole Pakistan.
CM Mahmood Khan expressing hope for the development projects said that general election would not only change lifestyle of tribal people but would also enable representatives of FATA to raise their voice on a proper platform. He added that future would be full of opportunities for the tribal people to develop themselves and become a part of ongoing development process.
He hoped that newly elected members from merged districts would work for the welfare and benefit of their electorates. He said government has formulated various schemes and uplift projects for merged areas that would be completed very soon.
KP Chief Minister said that the winning candidates will be entitled to praise and they will hopefully highlight the issues, such as unemployment and health cards, faced by the tribal people.
CM Mahmood Khan said that FATA projects will hopefully be completed whereas he had a meeting with apex committee concerning security measures. "Election Commission visited the area, met with people whereas polling has been conducted transparently and hopefully polling will also be completed peacefully, he asserted.