Assets worth Rs3,000 billion declared under amnesty scheme: Hafeez Sheikh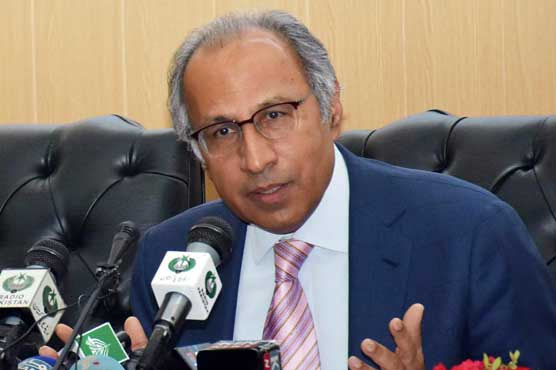 "Deposits were received from China, Qatar and the UAE," he said.
ISLAMABAD (Dunya News) – Advisor to Prime Minister on Finance, Revenue and Economic Affairs Dr Abdul Hafeez Sheikh on Thursday asserted that as many as 137,000 people have registered themselves under the tax amnesty scheme, and that the number was the highest for any scheme in Pakistan.
"A total of Rs70 billion has been collected as tax, assets worth Rs3,000 billion have been declared and about 100,000 new filers have been added to the system," he disclosed during a press conference in Islamabad.
He further maintained that the state's economy would achieve sustainability with the [three-year $6 billion bailout package approved] by the International Monetary Fund (IMF).
Minister of State for Revenue Hammad Azhar and Federal Board of Revenue (FBR) Chairman Shabbar Zaidi were also present in the conference.
Sheikh stated that the country has been passing through hardships, and every year [for three consecutive years], $2 billion will be received from the global moneylender, and which in turn would improve investors' confidence in Pakistan's economy.
He added that no member of the IMF Executive Board opposed the loan program for Pakistan.
The advisor said the approval of the Extended Fund Facility by the IMF has sent a positive message to the world about Pakistan, encouraging other international financial institutions to release funds to Pakistan.
"The loan taken from the IMF can be returned back in 10 years and the markup formula will keep on changing," he maintained, adding that the Asian Development Bank (ADB) has been pondering over to approve $3.2 billion for Pakistan.
He regretted that the incumbent government had a burden of Rs31,000 billion when it came into power, and the economic managers had taken several decisions to return these loans, one of which was approaching the IMF.
"Deposits were received from China, Qatar and the UAE," he said.
He said the World Bank will also give additional funds to Pakistan and that these funds will be used for budgetary support.