Rana Sanaullah should've been arrested before: Samsam Bukhari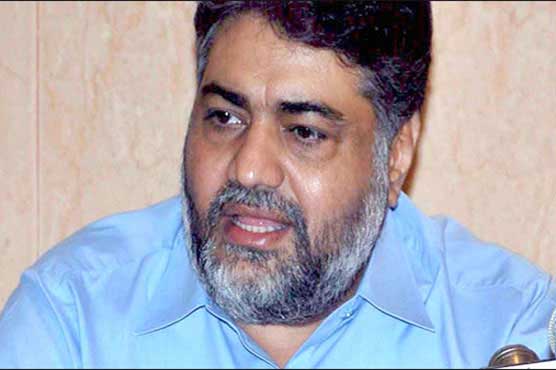 The PTI leader termed it "a miracle" that the PPP has begun to defend Sanaullah.
LAHORE (Dunya News) – Punjab Minister for Information and Culture Samsam Ali Shah Bukhari said on Tuesday that Pakistan Muslim League-Nawaz (PML-N) leader and Member of the National Assembly (MNA) Rana Sanaullah should have been arrested a long time ago and termed it 'failure of the system.'
"Sanaullah's arrest is retribution [of his crimes]… Those who were responsible for the extreme of oppression have ultimately brought to justice," he said.
"Is it justified that after every arrest Prime Minister Imran Khan has been blamed?" he asked.
"The courts are free and anyone can prove his/her innocence…Nawaz Sharif's guns had always pointed towards the wrong side," he said, adding that there should be no misunderstanding [about accountability] and everyone would be held accountable.
"This is the change that barbaric rulers of their times are being held accountable [for their deeds]…Is Rana Sanaullah innocent in the Model Town incident [of 2014]?" he added.
The PTI leader termed it "a miracle" that the Pakistan Peoples Party (PPP) has begun to defend Sanaullah, and said: "The opposition of the PTI has pushed them to come under a same umbrella.