Last Updated On 04 May,2019 06:47 pm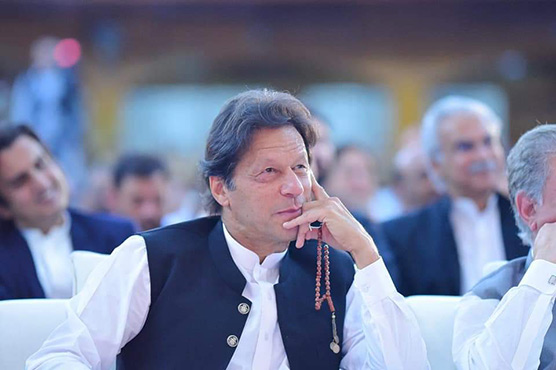 "He who does not fear defeat is the champion", said Imran Khan.
LAHORE (Dunya News) – Prime Minister Imran Khan said today (May 4) that those who stayed busy in making money faced adverse end as one of the money maker has escaped to London while the other one is trying same.
Addressing in Aitchison College, Imran Khan said that there is a great responsibility for students studying at Aitchison College. "I am happy to be here", he expressed. He also said that world does not remember those who are involved in money making only but those who do something for their nation.
PM asserted in his address that half of Pakistan's population is below the poverty line. Many of the population are unaware of the facilities Allah has blessed them with. The principle of my life is never to turn back, he added.
On this occasion, Imran Khan further said that Quaid-e-Azam did not even let anyone know about his illness as he struggled for 40 years for independence. "World will remember whenever we will serve the country", he expressed. Hindus who left after building Sir Ganga Ram Hospital and Gulab Devi Chest Hospital are still remembered by the people.
PM advised that nothing can be done in life with a shortcut as everything gets done by hard work only. You won't be as big as your thoughts will be.
He added that you don't have to be afraid of defeat and be competent in life. "He who does not fear defeat is the champion", said Imran Khan.