PML-N submits four resolutions in PA on NAB's raid to arrest Hamza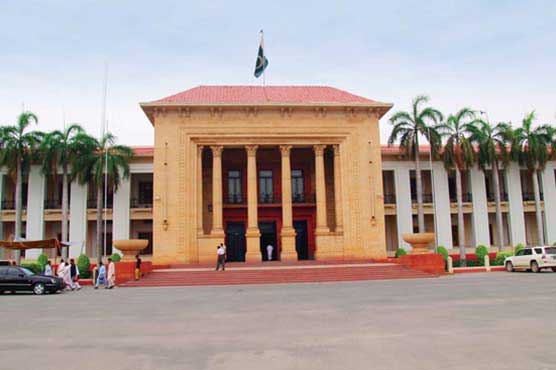 Resolutions were submitted by MPAs Aneeza Fatima, Hina Pervaiz, Kanwal Liaquat and Rabia Farooqi.
LAHORE (Dunya News) – Pakistan Muslim League-Nawaz (PML-N) has submitted four resolutions and one call attention notice in the Punjab Assembly on National Accountability Bureau (NAB) raid to arrest PML-N leader and Punjab Assembly Opposition Leader Hamza Shahbaz, Dunya News reported on Friday.
The resolutions were submitted by PML-N MPAs Aneeza Fatima, Hina Pervaiz Butt, Kaunwal Liaquat and Rabia Ansari in which they claimed that the NAB was carrying action on the behest of government.
A call attention notice was submitted by PML-N MPA Uzma Bukhari. She claimed that NAB violated LHC orders.