Last Updated On 09 March,2019 01:52 pm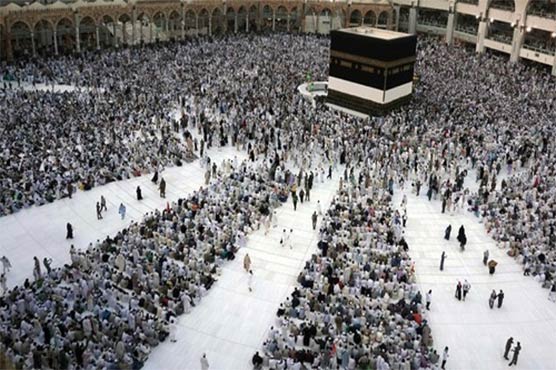 Ministry of Religious Affairs had extended the date of receiving Hajj applications.
ISLAMABAD (Dunya News) -Today is the last day for receiving Hajj applications under Government scheme.
A spokesperson of Ministry of Religious Ministry said all banks have been directed to complete online entry at the earliest and ensure accurate entry of those pilgrims who remained unsuccessful in last three years.
Minister for Religious Affairs Noor-Ul-Haq Qadri says the government is taking all measures to facilitate intending Hajj pilgrims this year.
Addressing a Media Awareness Workshop about Hajj in Islamabad, he said Ministry of Religious Affairs is coordinating and communicating with media for public awareness, as it plays a pivotal role in educating the pilgrims.
The Minister said 3D demonstration will be used at training camps in different cities to make the training more effective.
Responding to a question, the minister said soon a bill will be introduced to regularize Ziaraat and Umra.
On Thursday, Ministry of Religious Affairs extended the date of receiving Hajj applications from March 7 to March 9.
The banks including National Bank of Pakistan, Habib Bank, United Bank, MCB Bank, Allied Bank, Bank of Punjab, Bank Alfalah, Zarai Taraqiati Bank, Faysal Bank, Askari Bank, Bank Al-Habib, Habib Metropolitan Bank, Meezan Bank, and Dubai Islamic Bank opened their designated branches on the said day from 10:00am to 2:30pm for the purpose of collecting Hajj applications along with dues from the intending pilgrims of Hajj 2019.
On Wednesday spokesperson of Ministry of Religious Affairs said that over 192,000 Hajj applications have been received under government scheme in various branches of 14 designated banks across the country.
The designated branches of 14 banks received 192,155 applications through online data entry process so far.