PM Khan warns of 'befitting response' to any misadventure by India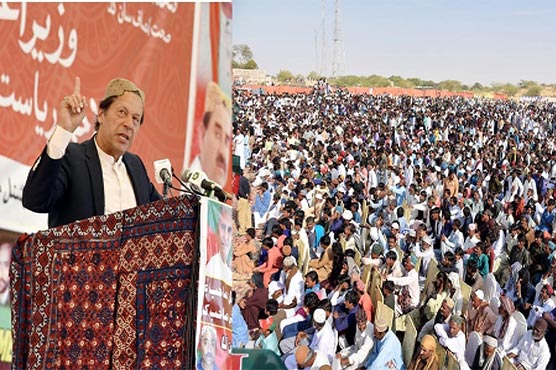 The premier addressed a rally announcing launch of Insaf Health Cards in Tharparkar.
CHACHRO (Dunya News) – Prime Minister Imran Khan on Friday announced a massive Health Package for Tharparkar under which Insaf Health Cards will be provided to 112,000 families of the area.
Addressing a public gathering in Chachro, the premier said that medical facility worth Rs7,20,000 will be provided to every deserving in any hospital.
The Prime Minister maintained that the biggest objective of his party after assuming power was to ameliorate poverty.
The PM explained that he chose Tharparkar for his visit as the area is the most backward in Pakistan and 75 percent of the local people are living below the poverty line.
---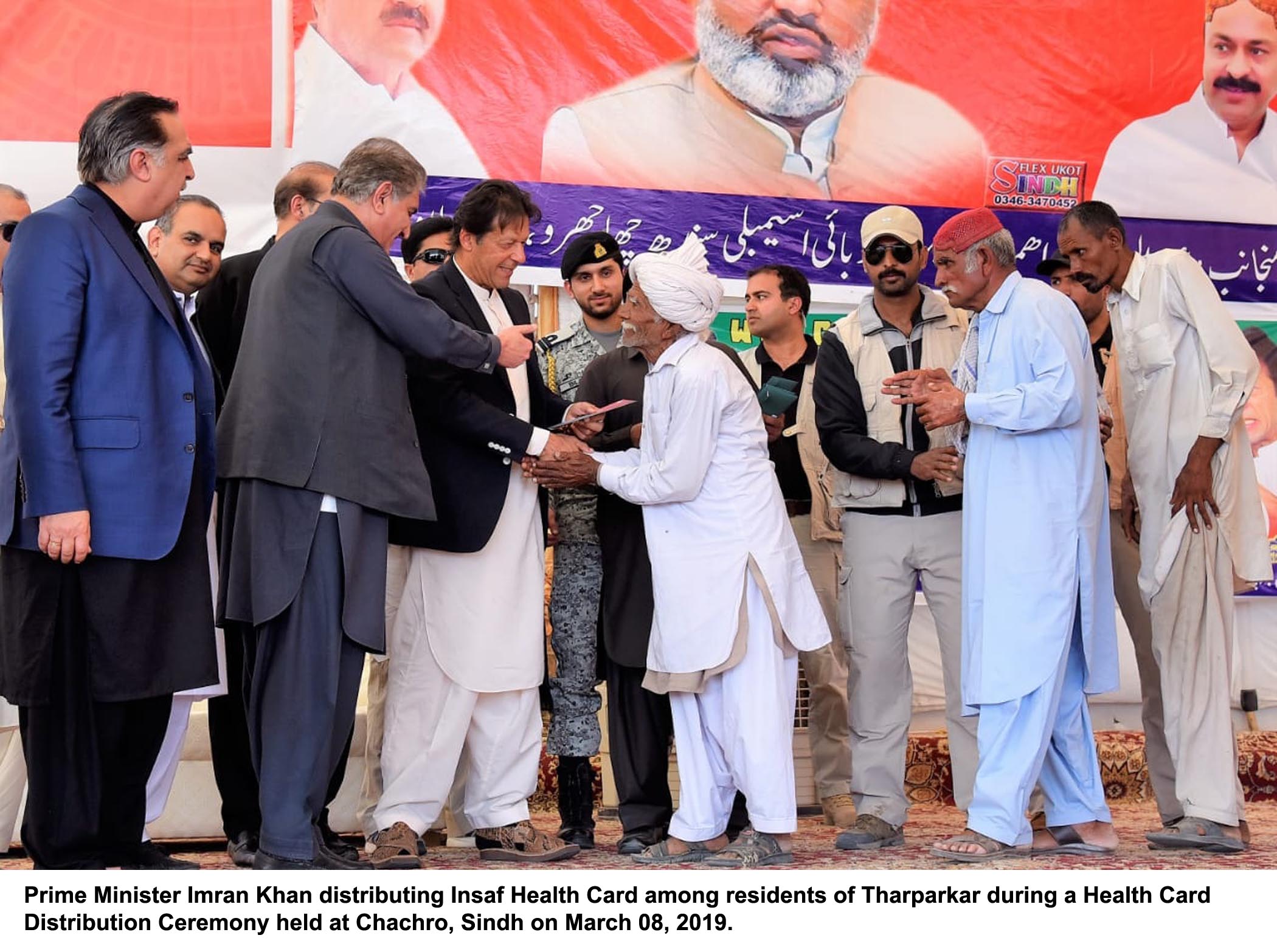 ---
The Prime Minister notified that while in India, the minorities are being subjected to exploitation and discrimination, the Pakistani government is providing all facilities to the minorities, particularly the Hindus.
The Prime Minister announced two Mobile Hospitals and fourteen Ambulances to extend health facilities for the people of Tharparkar.
He said Tharparkar is mines producing area including Coal and Copper, the income of these mines will be now spent first in these areas.
Imran Khan also announced 100 RO water plants to overcome water shortage in the area. He said electricity will be produced by the solar means. He said federal government will do everything for the development of Tharparkar and other remote area of Sindh.
The Prime Minister said his government will not allow anyone to commit cruelty with Hindu or other minorities. He said minorities are enjoying equal rights in Pakistan without in any discrimination.
Imran Khan said Narendra Modi is using hate card against the minorities to achieve votes in the elections.
"We want peace and not war. But no one should remain mistaken. Pakistan is awake. Any aggression or misadventure by India will receive a befitting reply. We are ready to fight till our last breath," warned PM Khan in face of recent tension with the neighbouring country.
---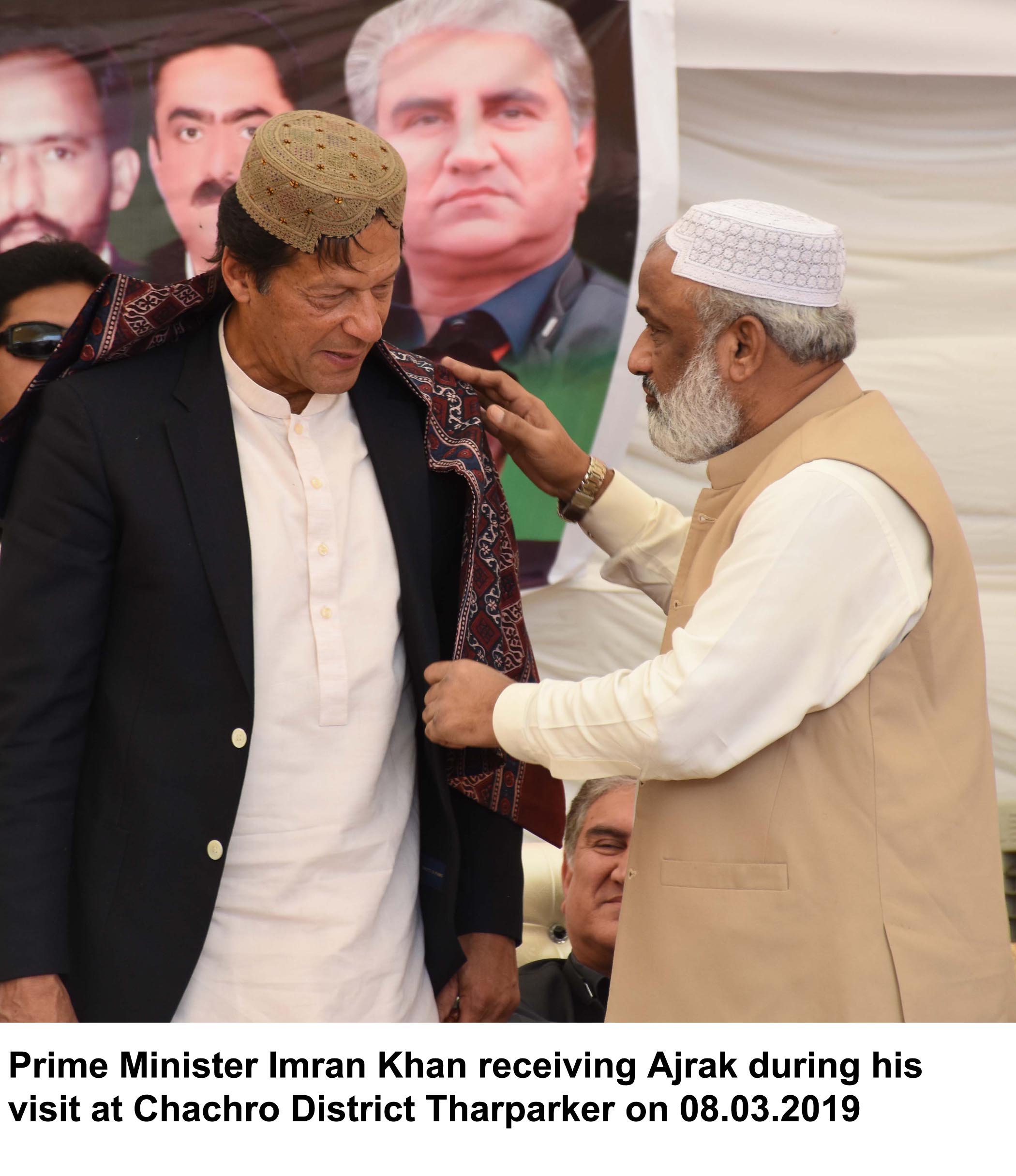 ---
He once again offered India to resolve problems through negotiations.
Imran Khan asserted that they are a responsible state and will not allow anyone to use their soil for any terrorist activity. He said all the political parties has unanimously decided not to allow any militant group to use country land for nefarious designs.
"Prophet Muhammad (SAW) is a blessing for the entire humanity and our Allah is God of all humanity and we believe in unity and not in division," he declared.
Responding to the criticism directed by his opponents, he suggested that u-turn is necessary for achieving the required goal.
The premier while taking a jibe at Bilawal Bhutto's address in National Assembly, saying that a person who makes a speech while reading from a piece of paper can never become a leader.
He also criticized Asif Ali Zardari while giving reference of his fake accounts case.
At the end of his address, Prime Minister invited the new people in Sindh to join PTI to serve the people and not interested in money making. He criticized the PPP politics in Sindh province saying the party has done nothing significant for the welfare of the masses.
Prime Minister Imran Khan also distributed Insaf Health Cards among the people on the occasion.
The prime minister was accompanied by Foreign Minister Shah Mehmood Qureshi and former Sindh chief minister Dr Arbab Ghulam Rahim at the rally.
Foreign Minister in his address said that while Pakistan is calling for peace, the Indian Prime Minister Narendra Modi is beating the drums of war and aggression.
Pakistan returned the Indian pilot Ahinanadan to India as agoodwill gesture but India sent the dead body of Pakistani national Shakirullah, who was killed in an Indian jail, he criticized.
Shah Mahmood Qureshi reiterated that if India extends the hand of peace and friendship, Pakistan will cordially accept it but if it thinks of aggression, a befitting response will be provided.
He asserted that the people of Pakistan know how to defend their motherland.
Today's Pakistan is not that of 1971 but a changed Pakistan led by Prime Minister Imran Khan, added Qureshi.
---
SEHAT INSAF CARD
---
Sources informed that in the first phase cards would be issued to those persons whose monthly salary is below Rs 15,000.

Under the scheme households below the poverty line will receive free medical treatment worth Rs720,000 in private or state-owned hospitals.

Sources further informed that 30.5 million people would be provided Sehat Insaf Card in Punjab during the current year.

The card, which falls under the PTI's Sehat Sahulat Programme, was part of a health insurance scheme first launched by the party in Khyber Pakhtunkhwa in 2016.