Captain among eight Indian soldiers killed, 32 injured: Dr Rajiv Tripathi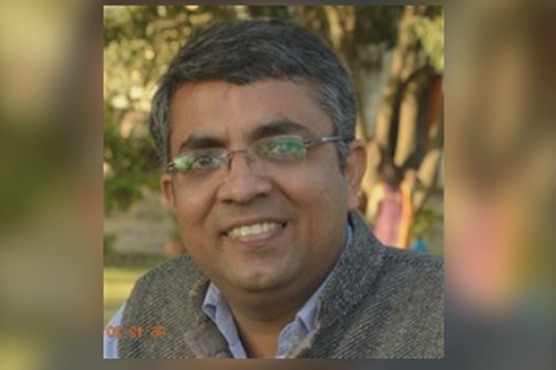 Meanwhile, his twitter account has been deactivated after he revealed the situation at the hospital.
SRI NAGAR (Dunya News) - Indian army has been suffering heavy casualties along the Line of Control (LoC) after Pakistan armed forces retaliated to unprovoked ceasefire violation by India.
Twitter account of Dr Rajiv Tripathi, who had been updating about casualties of Indian soldiers in Rajouri district of Indian-occupied Kashmir (IOK), has been blocked after he tweeted that dead bodies of eight soldiers including a captain of Indian army were brought to a hospital.
Furthermore, he stated that 32 injured paramilitary troops were also being treated at the hospital.
Meanwhile, media was restricted from entering into the hospital and doctors were ordered to conceal that information from the public and media.
Dr Tripathi, in one of his tweets, had also urged Indian Prime Minister Narendra Modi to halt confrontation with Pakistan, as war could unfold devastating consequences.
He asserted that soldiers have families too and they were not 'robots'.
With the intensity of clash along the LoC in Kashmir region, both the Indian and Pakistani armed forces have been placed on high alert in case a new conflict were to breakout.