Last Updated On 28 February,2019 07:47 pm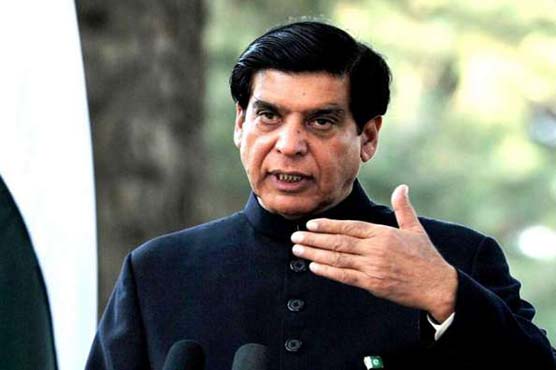 More than 80 thousand Pakistanis have lost their lives due to terrorism.
ISLAMABAD (Dunya News) – Former prime minister and Pakistan Peoples' Party (PPP) leader Raja Pervaiz Ashraf on Thursday said that Pakistan itself is a victim of terrorism.
Addressing the Joint Session of the Parliament, he said that war itself a bigger issue and war is not the solution of the problems.
The former premier said that more than 80 thousand Pakistanis have lost their lives due to terrorism.
Earlier, Prime Minister Imran Khan while giving policy statement in the National Assembly on recent rising tension between Pakistan and India said Islamabad's efforts to de-escalate tensions should not be considered as our weakness.
Addressing the National Assembly Imran Khan said, "I tried to talk to Indian Prime Minister Narendra Modi to de-escalate tensions but this move should not be considered our weakness. We are indulging our efforts to maintain peace in the region."
"I want to tell this august house, Pakistan desires peace. Pakistan intends to work for poverty alleviation, investment, and job creation. We do not intend war. In our desire of peace, I announce that tomorrow, and as a first step to open negotiations, Pakistan will be releasing the Indian Air Force officer in our custody.
"Two nations with weapons of mass destruction should not divulge on the path of war. I seek peace with India.
"We tried to resolve issues through dialogue to lower tensions between both countries. India started blaming Pakistan 30 minutes after Indian soldiers were targeted in Pulwama district of Occupied Kashmir.
"I immediately offered India to provide actionable evidence because we have vowed not to allow our soil to be used against any other country. Unfortunately, war hysteria started booming in India.
"I would like to thank Pakistani media for reporting events responsibly. Our media showed mature attitude, but sadly, Indian media created war hysteria and we feared that India will do something foolish.
"India has provided dossier on Pulwama incident today after 14 days. They attacked Pakistan two days back. All this would have been averted if they had provided the details earlier.
"I was informed around 3:30am about Indian act of aggression. I talked to Army Chief and Air Chief and discussed how we should respond. As a responsible state, we did not retaliate immediately to avoid escalation.
---
PAF downs two Indian fighter jets
---
On Wednesday, in a response to Indian Line of Control (LoC) violation, Pakistan Air Force (PAF) had destroyed two Indian fighter jets. The wreckage of one aircraft fell in Central Kashmir's Budgam while the other's in Pakistan territory. Two of the pilots have been killed in the incident.
Meanwhile, Inter-Services Public Relations (ISPR) Director General (DG) Major General Asif Ghafoor said Pakistan Air Force engaged six targets from across the Line of Control in Occupied Kashmir this morning.
He said Pak armed forces have capability, will, resolve, people backing and all resources. But being a responsible state, we decided that we will not aim any military target. We also wanted to ensure that no human loss or collateral damage is done during our engaging the targets.
He said we selected six targets but we hit the areas close to them while keeping a safe distance, in order to demonstrate our capability. This action was purely in self-defense and with no aggressive designs.