Last Updated On 27 February,2019 10:22 pm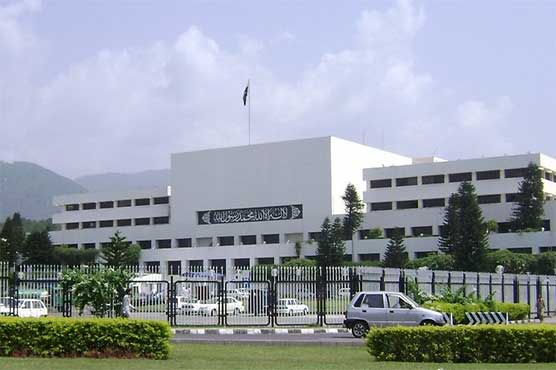 A notification has been issued by the National Assembly Secretariat
ISLAMABAD (Dunya News) – The Joint session of the Parliament has been rescheduled and will be held on March 1 to give a strong message to New Delhi that the nation is united in face of Indian aggression.
A notification has been issued by the National Assembly Secretariat that the Joint session of the Parliament will be held on Friday March 1 at 10am.
It is pertinent here to mention that the joint session of the parliament was first summoned on February 27 but then changed the date to February 28.
Pakistan Peoples' Party (PPP) leader Khursheed Shah had demanded to summon joint session of the Parliament which was endorsed by all parliamentarians.
He said that we stand shoulder to shoulder with the armed forces for the security and defense of the motherland, adding that we are in a war like situation and a joint session of the parliament should immediately be convened to discuss the security situation.
Khurshid Shah said if India can violate Pakistani airspace, we also have the capability to hit far deep inside India.
Later, Minister of State for Parliamentary Affairs Ali Muhammad Khan had informed the House that a joint session of the parliament has been summoned on Thursday.