PIA ready to bring back freed Pakistani prisoners from Saudi Arabia: CEO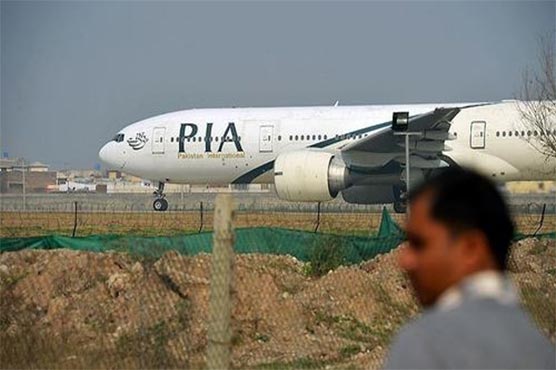 A statement issued by PIA made the offer to the government
KARACHI (APP) - Pakistan International Airlines PIA's President and CEO Air Marshal Arshad Malik has said that the national flag carrier was ready to bring back the Pakistanis imprisoned in Saudi Arabia upon their release.
A statement issued by PIA here on Tuesday made the offer to the government saying that it will be an honour for PIA to carry out this duty.
He congratulated both Prime Minister Imran Khan and Saudi Crown Prince Muhammad Bin Salman for making the prisoners release possible.
The CEO maintained that the airline's administration awaits the consent and orders of government in this regard, and added that "PIA is ready to offer its services to bring back its fellow Pakistanis".
At Prime Minister Imran Khan's request on Monday, Prince Mohammed had announced during his visit to Islamabad that the kingdom would release 2,107 Pakistani prisoners.
The decision was confirmed by Information Minister Fawad Chaudhry in a message posted on Twiiter.
Prime Minister Imran Khan also said in a tweet, "Crown Prince Mohammad bin Salman won the hearts of the people of Pakistan when he said "consider me Pakistan's ambassador to Saudi Arabia" in response to my asking him to treat the 2.5 mn Pakistani's working in KSA as his own."