Abidi received death threats four days ago: Farooq Sattar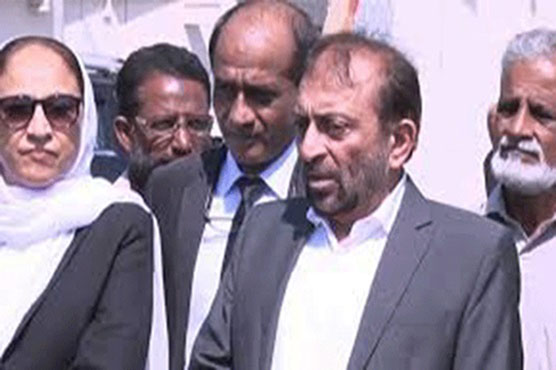 Sattar claims Abidi received death threats four days ago
KARACHI (Dunya News) - Former Muttahida Qaumi Movement (MQM) -Pakistan chief Farooq Sattar has claimed that the slain MQM leader and ex-MNA Syed Ali Raza Abidi had received information four days ago that his life was under threat.
Meanwhile, Karachi's Mayor Waseem Akhtar demanded the government to reconsider its policy regarding provision of security to the political leaders under current circumstances.
Reportedly, Abidi was shot multiple times outside his residence at Khayaban-e-Ittehad area of Karachi.
As per the details, some unidentified armed assailants opened fire at the vehicle of Syed Ali Raza Abidi, wounding two people including the former MQM lawmaker.
The incident took place outside his residence at Khayaban-e-Ittehad in Karachi.
The attackers managed to flee the scene after committing crime.
Soon after the incident, the wounded men were shifted to local hospital for medical assistance, where he succumbed to his injuries.