PM Imran to chair cabinet meeting today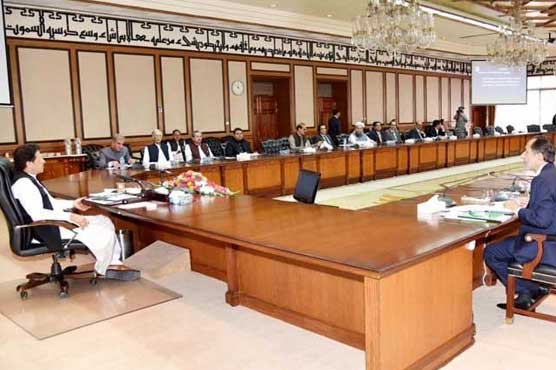 PM will be briefed about the 25-point agenda and mini budget.
ISLAMABAD (Dunya News) - Prime Minister Imran Khan will chair a special meeting of the federal cabinet at the Prime Minister office today (Thursday) to discuss the 25-point agenda.
Finance Minister Asad Umar and other Ministers will attend the meeting.
The Prime Minister will be briefed about the fall in expenditures and increased medicine prices.
The meeting will also review Islamabad Master Plan and will discuss the reforms in Federally Administered Tribal Areas (FATA).
The formation of a federal commission is also expected to deal with the policy to allow Afghan refugees return to Pakistan.