SSGC seals 10 CNG stations in Karachi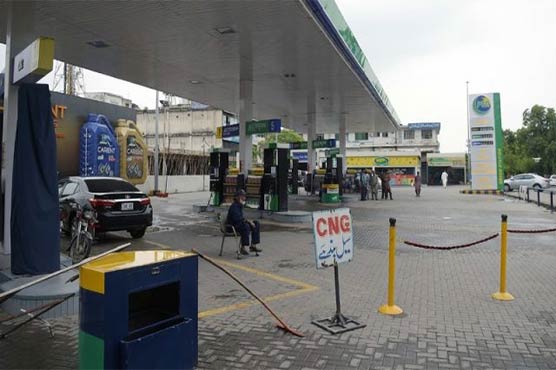 No relief in sight amid "Change", bemoan the Karachiites.
KARACHI (Dunya News) - The Sui Southern Gas Company (SSGC) on Saturday sealed at least 10 CNG stations for selling gas.
The CNG stations were raided by SSGC authorities and sealed for opening the sale during gas suspension. The gas supply to the CNG stations will be halted for 48 hours whereas the time period can also be increased.
Sources have revealed that SSGC has still not attained the desired gas pressure due to which the opening of CNG stations has been delayed. However; domestic consumers will undergo extreme difficulty if the stations are opened without proper pressure.
Contrary to government claim and assurance held out on Friday to end long standing gas woes in Karachi, the crisis continues to persist in the metropolis till date.
The federal government had yesterday pledged to remove the menace by ensuring resumption of CNG stations operation across Sindh, but, as a matter of fact, the assurance could not be turned into practice in true sense as only few CNG stations restoring the service in the provincial capital Karachi were seen to be crowded with long queues of vehicles for refilling purpose since early morning.
On the other hand, public transport has also gone thin on the roads rendering commuters to wait for long time at bus stops to travel to respective destinations causing late arrivals in offices and educational institutions.
Adding insult to injury, households are also sans gas fuel landing home and hearth into serious trouble forcing families to buy packaged foods or goodies to survive amid plight.
No relief in sight amid "Change", bemoan the Karachiites.