Last Updated On 25 November,2018 06:26 pm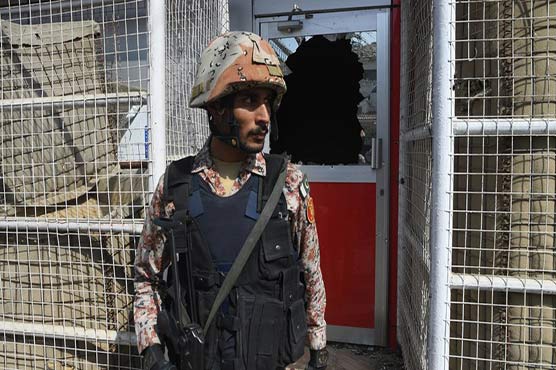 Ms. Tang Tianru immediately launched a donation.
(Web Desk) – On 23rd November, terrorists linked to BLA, attempted to storm the Chinese Consulate in the Pakistani city of Karachi in the morning of November 23. The two police officers responsible for the security of the Consulate – Assistant Sub Inspector Ashraf Dawood and Constable Amir were killed in the firing.
After the incident, manager of EXIM Trade Consulting Company in Pakistan, Ms. Tang Tianru immediately launched a donation.
Tang talked about the two policemen sacrificed in the attack. One had two kids and a family to take care of, and the other, a father of four kids, had been the third policemen in his family died in line of duty. "The attack to the Consulate is equivalent to attacking the country. The two policemen were killed for protecting us, so I hope the Chinese living in Pakistan can make an effort to help them and their families. Pakistani policemen died for the protection of the Chinese Consulate. Though the local government is obligate to provide a pension of RMB 50,000 to each family, it's hardly enough to sustain their life in the future. We can never allow people who have made such sacrifice for us to live in sufferings."
After Ms. Tang posted the proposition of donation to Wechat friends circle, the counsellor of the Chinese Embassy in Pakistan, Zhao Lijian took the lead and donated RMB 2000. And when Ms. Cheng Wei, Chief Representative of Habib Bank Limited Beijing office heard the news from Chinese Economic Net, she donated RMB 4000 through a colleague in Pakistan.
She said that as a Chinese who had worked for 13 years in Pakistan, the news of the attack and the two policemen killed weighed heavily in her heart, and the donation was the least thing she can do to help.