Al-Azizia reference: Nawaz Sharif says 'no link' with Qatari letters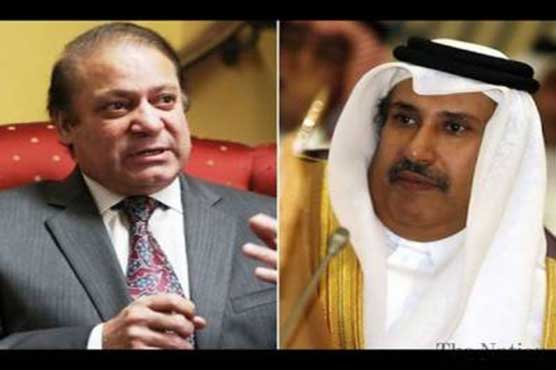 Today, the former premier answered another 45 questions [November 15].
ISLAMABAD (Dunya News) – In a major turnaround of events, Pakistan Muslim League Nawaz (PML-N) supremo Nawaz Sharif on Thursday 'denied any link with Qatari letters' submitted with the Supreme Court of Pakistan in Panama Papers case.
Sharif made these remarks during proceedings as he continued to record statement before accountability court in Al-Azizia reference under section 342 of the criminal procedure code.
Today, the former premier answered another 45 questions [November 15].
As the hearing went underway, the supremo termed the report of Panamagate Joint Investigation Team (JIT) as 'unacceptable evidence'.
"To claim that Sharif family had no cash or resources in Saudi Arabia isn't right. My father [Nawaz's father] arranged the money to fulfill our needs", claimed Nawaz.
"The volume 10 of the JIT report is merely an investigation report, it is not acceptable as [legal] evidence", stated Sharif in his statement.
Earlier yesterday, Nawaz Sharif sought exemption for his post-Panama speech in the National Assembly under Article-66 of Constitution.
Sharif has to answer a total of 151 questions.
It would be suffice here to say that Qatari prince had submitted two letters in all in the apex court. In his first letter, prince stated that his father had longstanding business relations with PM Nawaz's father which were coordinated through the prince's eldest brother. "As per my understanding at that time an aggregate sum of around 12 million dirhams was contributed by Mian Sharif, originating from the sale of business in Dubai, UAE," it said.