Jail sentences suspension: Sharifs requests SC to uphold IHC's verdict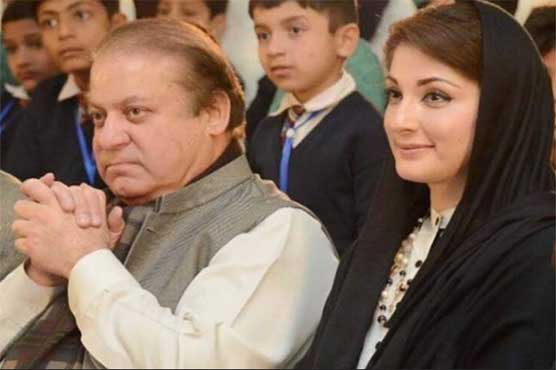 The replies were submitted today.
ISLAMABAD (Dunya News) – Pakistan Muslim League Nawaz (PML-N) supremo Nawaz Sharif, his daughter Maryam Nawaz and son-in-law Capt (retd) Safdar on Saturday submitted their replies in Supreme Court of Pakistan (SC) on appeal of National Accountability Bureau (NAB) challenging suspension of Sharifs' jail sentences in Avenfield reference.
The replies state that verdict of Islamabad High Court (IHC) is based on facts. The replies further read that trial court—in its verdict—did not keep the facts in view before arriving on conclusion hence the decision of IHC should be upheld.
The reply of Nawaz Sharif states that he had been declared owner of London flats without producing evidence whereas the conclusion was drawn that Sharif's sons had bought London flats when they were dependent on their father. It further adds that NAB had not even produced evidence pertaining to dependency of sons on their fathers.
The replies further states that NAB had not submitted evidence pertaining to price of flats bought during 1993 to 1996.
In its plea challenging suspension of jail term of Pakistan Muslim League Nawaz's (PML-N) supremo Nawaz Sharif, his daughter and political heir Maryam Nawaz and son-in-law Capt (retd) Safdar, NAB states, "IHC had failed to appreciate that through its order, it had seriously prejudiced the case of the prosecution by holding that the trial court judgement suffered from obvious and glaring defects and infirmities and that the convictions and sentences handed down to the accused might not be sustained ultimately".
It is pertinent here to mention that Islamabad High Court—on September 19—had annulled jail term of Sharifs awarded to them by an accountability court in Avenfield reference case.