Last Updated On 08 November,2018 03:57 pm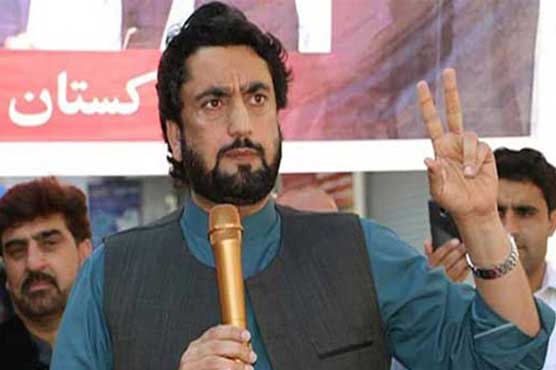 The minister said the government successfully held negotiations with the protesters
ISLAMABAD (Web Desk) - Minister of State for Interior Shehryar Khan Afridi on Thursday said that state will take strict action against the unruly elements, who challenge its writ and breach the law.

Addressing the Senate session, Afridi informed the House that the government is carrying out thorough investigation into the incidents of vandalism during the recent protest demonstrations against the Supreme Court verdict in Asia Bibi case.
He said data has been gathered on the basis of the footage of damaging properties and the elements involved in the incidents are being arrested.

The minister told the government successfully held negotiations with the protesters and peacefully resolved the matter.
There was a consensus among all the stakeholders, including the opposition, that force should not be used against the protesters, he added.

Shehryar Afridi said the government will implement the Supreme Court's any order in a review petition in the case.

Meanwhile, the participants also discussed the agenda items including loans from foreign countries, increase in the prices of electricity and gas and the country's foreign policy in the context of Yemen issue.