Last Updated On 07 November,2018 04:46 pm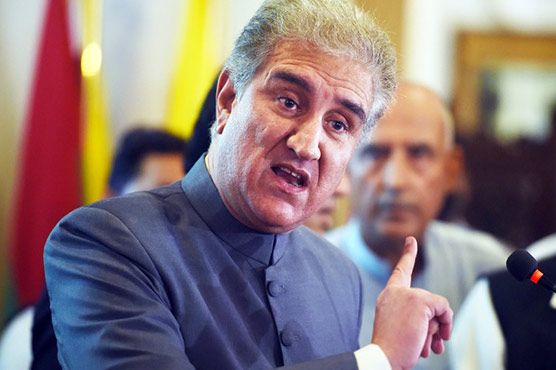 Shah warned that tensions in Middle East might impact Pakistan.
ISLAMABAD (Dunya News) – Foreign Minister Shah Mehmood Qureshi on Wednesday stated that Saudis had awarded bailout package without any condition.
While addressing session of Senate, Shah warned members of both treasury and opposition benches that tensions in Middle East could affect Islamabad.
"It is because of Pakistan's decision to remain neutral that it got encouragement from both [Saudi Arabia and Iran]", Shah was quoted as saying.
Qureshi stated that Pakistan would play 'responsible role' in Yemen dispute and would continue to play role of mediator to diffuse tensions.
"There exists curiosity [among stakeholders] on China's visit. We departed to China with four-point agenda and came back with positive developments", Shah told upper house of the parliament.