Sit-ins, protests inflict loss of Rs150 bln on national exchequer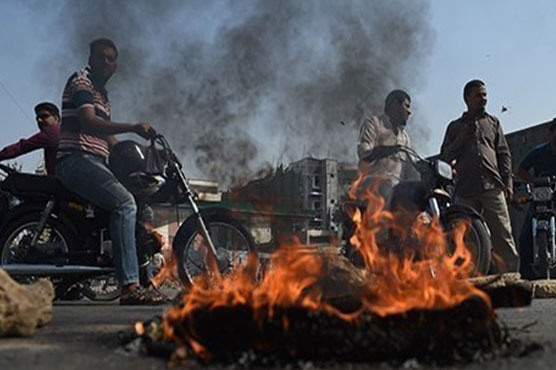 The sit-ins were called off yesterday.
ISLAMABAD/LAHORE (Dunya News) – On Saturday, the religiopolitical party Tehree-e-Labbaik Pakistan (TLP) called of its countrywide sit-ins late Friday after inking an agreement with the federal and Punjab governments.
During the three day course of routine-life crippling protests, economic activities came to standstill across country inflicting mammoth loss on national exchequer.
Besides closure of educational institutes, the country witnessed shortage of petrol and food. The major thoroughfares of Lahore including historic Mall road and Ferozepur road are filled with litter. Enraged hooligans wreaked havoc on public properties, torched bikes and cars.
According to a rough estimate by financial analysts, the sit-ins have inflicted a mammoth loss of Rs150 billion on national exchequer at time when country is already passing through one of the worst economic quagmire of its history.