Schools, colleges remain closed in parts of country on second consecutive day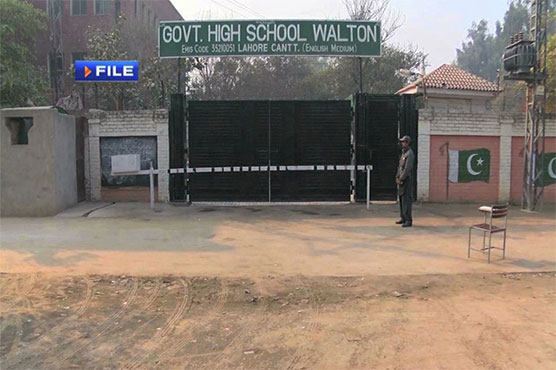 Punjab Government has decided to keep educational institutes across the province today (Friday).
LAHORE (Dunya News) - The provincial governments have decided to keep all public and private educational institutes in parts of country closed on the second consecutive day today (Friday) in the wake of countrywide protests after the Supreme Court acquitted Asia Bibi in the blasphemy case, Dunya News reported.
The decision of closing of the educational institutes in Islamabad, Punjab and Azad Kashmir has been taken in view of the security situation in the country.
A notification has been issued by Punjab Education Department states that due to the possible traffic congestion in parts of the province, the competent authority has been pleased to direct that all public and privately managed schools in Punjab shall remain closed on Friday.
---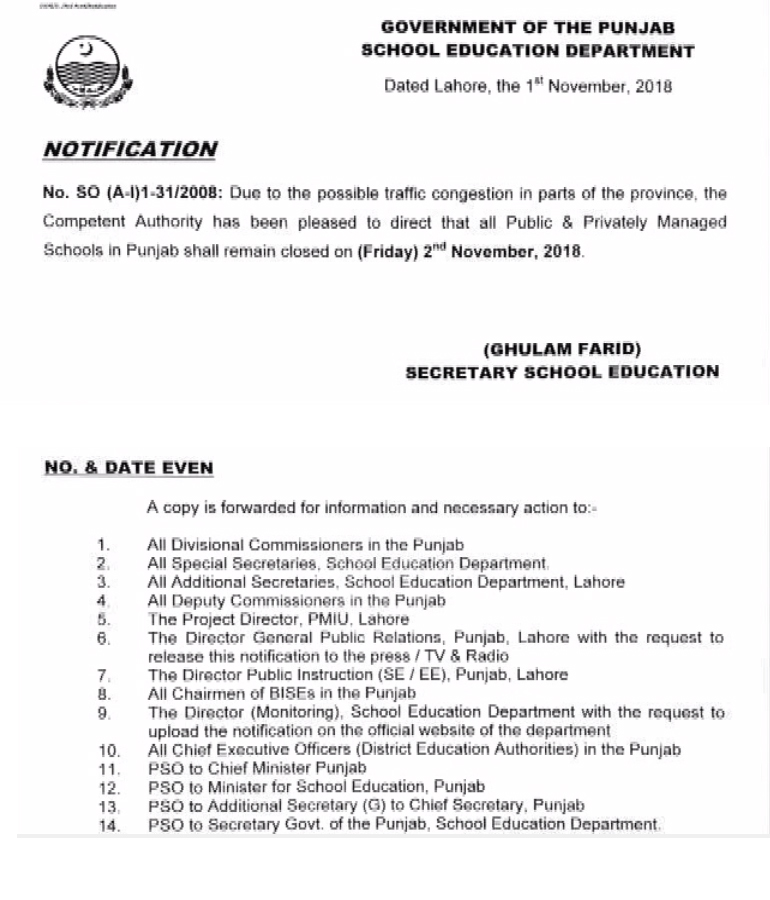 ---
According to Punjab government spokesperson, the intermediate paper scheduled for today has been postponed. The new date for the paper will be announced later.
On the other hand, Information Minister Fawad Chaudhry in his message on twitter on late Thursday night said that mobile phone service in all major cities across the countries, including Karachi, Lahore, Islamabad, Rawalpindi, Peshawar and Quetta, will remain suspended from 8:00am till Maghrib prayers.