Mysterious fire damages speaker house in Punjab Assembly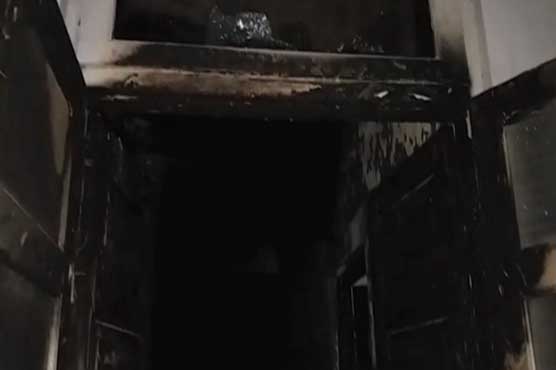 Firefighters managed to control the blaze after struggling for an hour.
LAHORE (Dunya News) – Firefighters on Sunday managed to put out a mysterious fire which erupted in the speaker house inside the Punjab Assembly.
According to details, the blaze damaged the furniture as well as walls and ceiling of the house. The firefighters managed to control it after struggling for an hour.
The chief security officer has filed a case pertaining to the mysterious fire in the Race Course Park police station. Two and a half months have passed since the election of the Punjab Assembly speaker yet the house remains under the use of former speaker Rana Iqbal.
Sources say three sons of the former speaker reside in the speaker house and electricity bills amounting to 1.5 million rupees have still not been paid. Moreover, Iqbal returned the official vehicle two days ago.