Last Updated On 25 October,2018 11:01 pm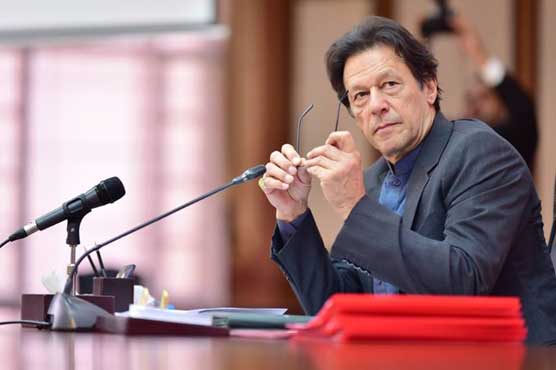 Prime Minister Imran Khan chaired the cabinet session.
ISLAMABAD (Dunya News) – The federal cabinet during a session chaired by Prime Minister Imran Khan approved a 10-point agenda on Thursday.
Imran Khan took the cabinet memebers into confidence on his Saudi Arabia visit and apprised them about his upcoming visits of Malaysia and China.
Finance Minister Asad Umar briefed the participants on the Saudi package to address Pakistan's balance of payments crisis and relevant economic options.
The cabinet approved among others the appointment of chairman of the board of Heavy Industries Taxila, collaboration between Pakistan and China in agriculture sector, sending Pakistani astronauts on Chinese space mission and agreements on narcotics control.
Information Minister Fawad Chaudhry in his media briefing said the Saudi government had agreed to reduce Umrah tax on Pakistanis from 2,000 riyals to 300 riyals on the suggestion of Prime Minister Imran Khan.
He added that the government in order to facilitate the anti-graft watchdog in its bid to clamp down on corruption would issue official passports to NAB officers.
Education Minister Shafqat Mahmood has been tasked to reform the National Testing Service, he said.