Dual Nationality Case: SC declares two PML-N senators ineligible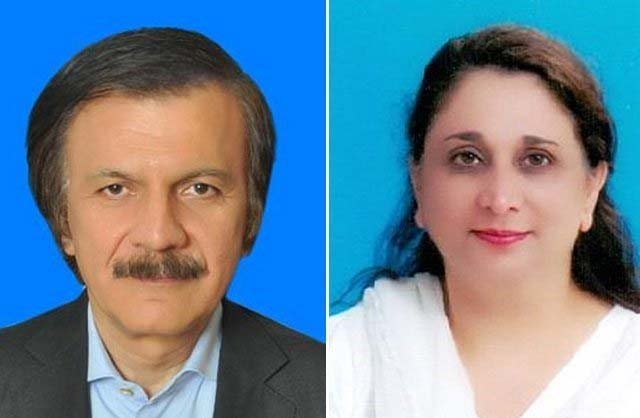 The court also directs the ECP to hold elections on two vacant seats
ISLAMABAD (Dunya News) – Supreme Court of Pakistan on Wednesday declared two senators of the Pakistan Muslim League-Nawaz (PML-N) as ineligible under Article 63(1)C of the constitution over dual nationality.
A seven-member larger bench of the apex court headed by Chief Justice of Pakistan (CJP) Justice Mian Saqib Nisar in its short verdict has directed the Election Commission of Pakistan (ECP) to de-notify Saadia Abbasi and Haroon Akhtar.
The court also directed the ECP to hold elections on two vacant seats.
Saadia Abbasi is the sister of former prime minister Shahid Khaqan Abbasi.
The top court further ordered the foreign ministry to submit report on MNA Nuzhat Sadiq and Punjab Governor Chaudhry Sarwar's Parliament certificates after verification.