Last Updated On 06 October,2018 02:36 pm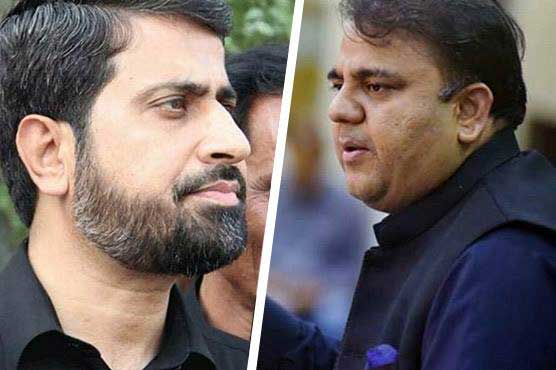 Fawad Ch says this is the first arrest, adding that more arrests are about to be made
ISLAMABAD (Dunya News) – Following the arrest of Leader of Opposition in National Assembly Shehbaz Sharif, Federal Minister for Information and Broadcasting Fawad Chaudhry on Friday hinted that the Pakistan Muslim League-Nawaz (PML-N) president's arrest is the first in a series of detentions.
Reacting to the arrest of Shehbaz Sharif, he said that this is the first arrest, adding that more arrests are about to be made.
The minister said that the process of accountability will continue and the government has a zero tolerance policy towards corruption.
On the other hand, Punjab Information Minister Fayyaz ul Hassan Chohan said the National Accountability Bureau (NAB) arrested Shehbaz Sharif as it had evidences against the former chief minister.
"We have minutes in which Shehbaz Sharif says that no appointments, transfers and contracts will be made without his approval," said the provincial minister.
"It's just a start, investigations will be carried out. Under the leadership of Chief Minister Usman Buzdar we will hold you accountable for every single penny," he added.
Chohan said that anyone could become approver in the case, adding that Qamarul Islam was also involved in corruption. "Another person named Junaid, who is the frontman of Shehbaz Sharif, we will arrest him too."
"All members of the former government involved in corruption will soon be behind bars," he added.