Loudspeaker abuse: Local court indicts MQM-P's Farooq Sattar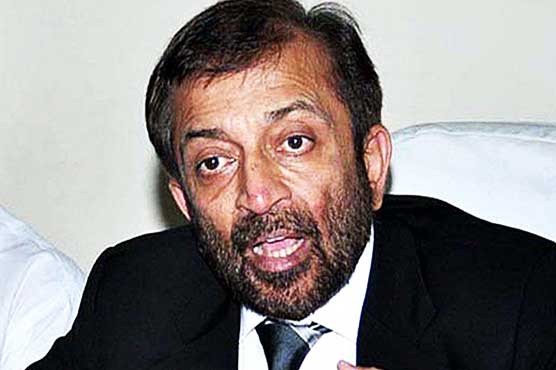 The cases were registered under NAP.
KARACHI (Dunya News) – Local court in Karachi has on Wednesday indicted Muttahida Qaumi Movement-Pakistan (MQM-P) leader Dr Farooq Sattar and others in Loudspeaker Act violation case.

During the hearing, Karachi Mayor Waseem Akhtar, Khalid Maqbool Siddiqui, Haider Abbas Rizvi and other MQM leaders were also indicted by a city court.

All accused pleaded not guilty to the charges.
According to National Counter Terrorism Authority (NACTA) sources, more than 70 buildings and yards were sealed in this regard including 41 in Punjab, 25 in Balochistan, one in Gilgit-Baltistan and three in Azad Kashmir.
Fifteen thousand cases were filed against wrong use of loud speaker including hateful speeches whereas about sixteen thousand people were arrested across Pakistan under National Action Plan (NAP) so far.
9800 cases were filed for wrong use of loudspeaker in Punjab, 1127 in Sindh, 2620 in Khyber Pakhtunkhwa (KP), 87 in Balochistan, 110 in Islamabad, 12 in Gilgit-Baltistan and 93 in Azad Kashmir.

9203 people in Punjab, 774 in Sindh, 2690 in KP, 30 in Balochistan, 31 in Islamabad Capital Territory (ICT), 3 in Gilgit-Baltistan and 192 in Azad Jammu and Kashmir (AJK) were taken into custody.
Earlier, at least 11 clerics including Lal Masjid orator Maulana Abdul Aziz were booked for misusing loudspeaker in Islamabad.