Last Updated On 01 October,2018 08:37 pm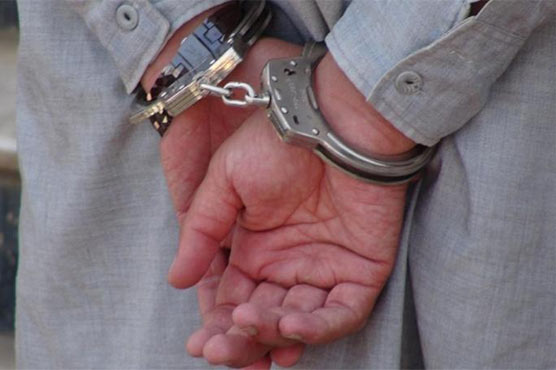 All arrested terrorists are close aides of another notorious terrorist Hadayatullah.
QUETTA (Dunya News) – Law enforcement agencies (LEAs) on Monday nabbed five notorious terrorists from Balochistan's Kalat.
As per details garnered, LEAs raided a compound after secret tip off about presence of notorious terrorists. After successful raid, all five terrorists were arrested.
Sources privy to LEAs told our correspondent that arrested terrorists are invlolved in suicide blasts in Mastung blast and at shrine of Shah Noorani.
During interrogation, terrorists revealed name of their handler Farooq Bangalzari, the miscreant who operates from Afghanistan and provides suicide bombers.
The arrested terrorists had served as accomplices for another terrorists Hadayatullah who was killed in intelligence based operation.
Over 200 people including younger brother of former Balochistan chief minister Aslam Raisai, Nawabzada Siraj Raisani were martyred and more than hundred wounded in a blast in Darengarh area of Mastung in Balochistan.
According to the initial reports, Balochistan Awami Party (BAP) candidate Siraj's convoy was attacked after the meeting for provincial assembly seat ended.
Soon after the blast law enforcement agencies reached the spot and cordoned off the area.
On the other hand, blast at Shah Noorani shrine killed 54 people.
The blast targeted devotees who played Dhamal, a kind of mystic dance, at Shah Noorani Shrine located at a hilltop in Hub town of the Balochistan's Kalat region.
Initial probe reveals that the attack was carried out by a burqa-clad suicide bomber who blew himself up at the place where the devotees were dancing. There were over 500 people, coming from different parts of the country, inside the shrine when the blast happened.