PM Imran constitutes body to monitor Nacta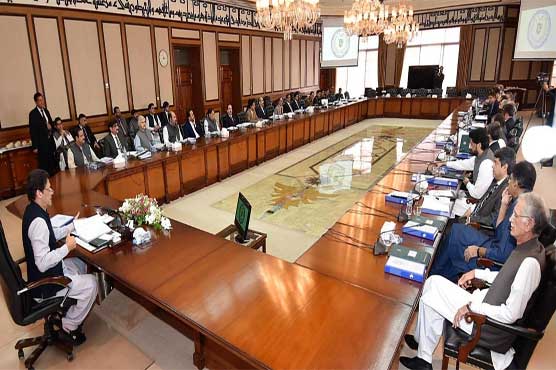 The prime minister called for revisiting the role of Nacta.
ISLAMABAD (Dunya News) - Prime Minister Imran Khan Tuesday called for revisiting the role of National Counter Terrorism Authority (Nacta) and directed a review of its functioning in a week's time.
Chairing the first-ever meeting of the Board of Governors at the Prime Minister's Office, Imran Khan constituted a committee for reviewing the role and functioning of the organisation and called for formulating its well-defined mandate.
Nacta's national coordinator briefed the meeting about the mandate and the role of the organisation since its establishment as a premier body for policy formulation and implementation of national terrorism and counter violent extremism strategy. The meeting also reviewed, in detail, the progress on implementation status of the 20-point National Action Plan.
"Pakistan has come a long way in its fight against terrorism and violent extremism. In this struggle Pakistan has offered the highest sacrifice of lives of thousands of civilians and security personnel, said the prime minister.
Lauding the services and contributions of the armed forces, Imran Khan said improved security situation today was the result of combined efforts of all stakeholders.
He deplored the fact that not even a single meeting of the Board of Governors of Nacta could be convened since its inception, and said this negligence by the previous government led to lack of focus in improving functioning of an important organisation.