Last Updated On 20 September,2018 11:23 am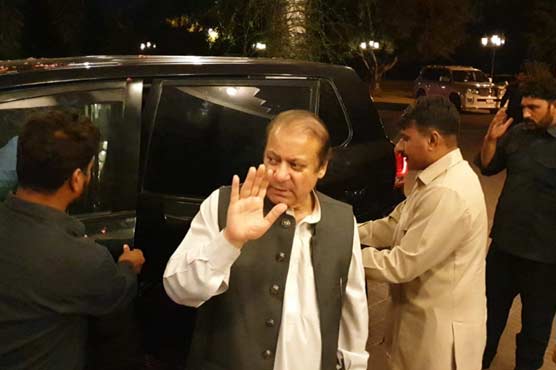 Upon reaching Lahore, PML-N leaders and hundreds of party workers gave a warm welcome
RAWALPINDI (Dunya News) – Former prime minister and Pakistan Muslim League-Nawaz (PML-N) supremo Nawaz Sharif, his daughter Maryam Nawaz and son-in-law Captain (r) Muhammad Safdar, who were released from Adiala jail after the Islamabad High Court (IHC) suspended their sentences in the Avenfield reference, have reached Jati Umra on Wednesday.
The release came hours after a court suspended the sentences of Sharif and his daughter Maryam, who were jailed shortly before July s general election.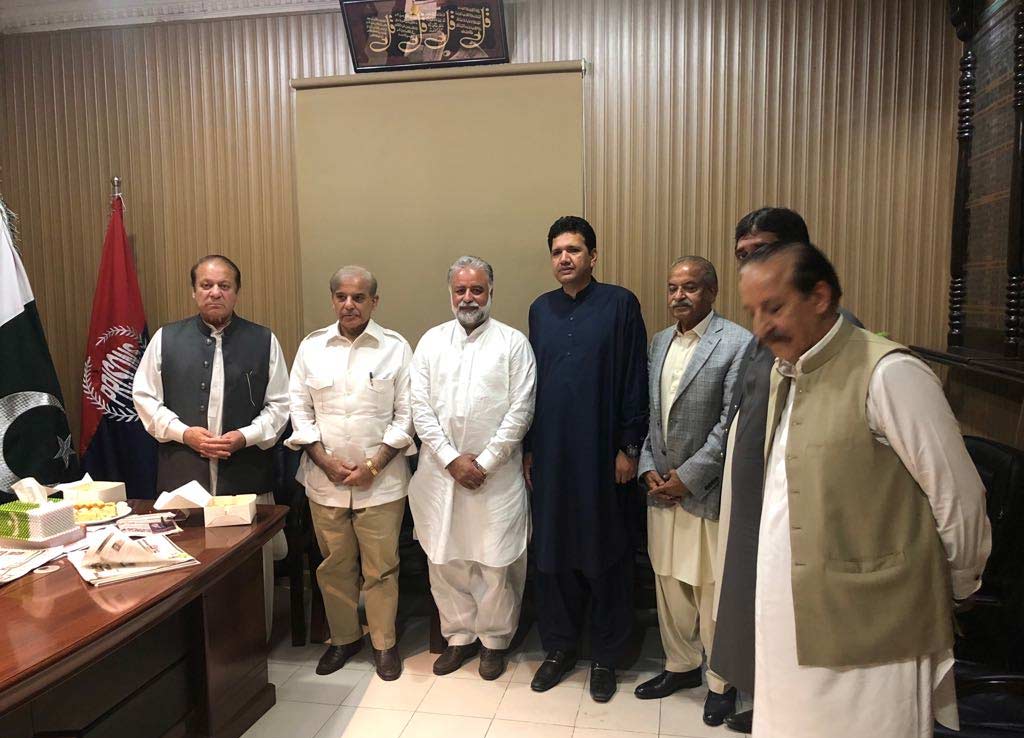 Former Punjab CM and PML-N president Shehbaz Sharif had reached Adiala jail to take his brother and party supremo with him.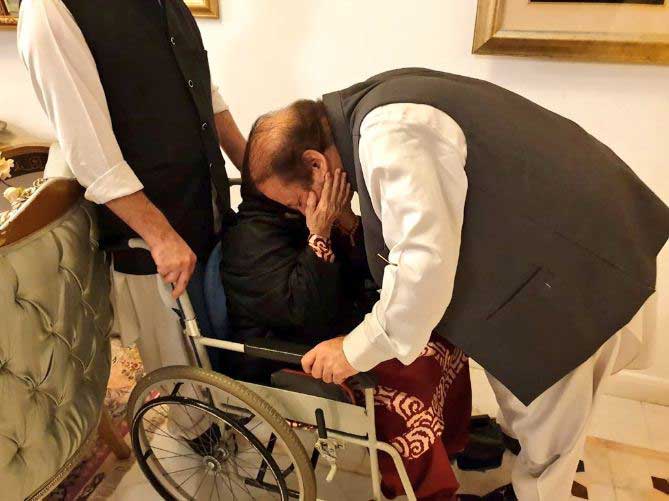 Thousands of PML-N supporters who were present outside Adiala Jail showered Sharif, his daughter and son-in-law Safdar with rose petals.
Read More: Nawaz, Maryam, Safdar released from Adiala jail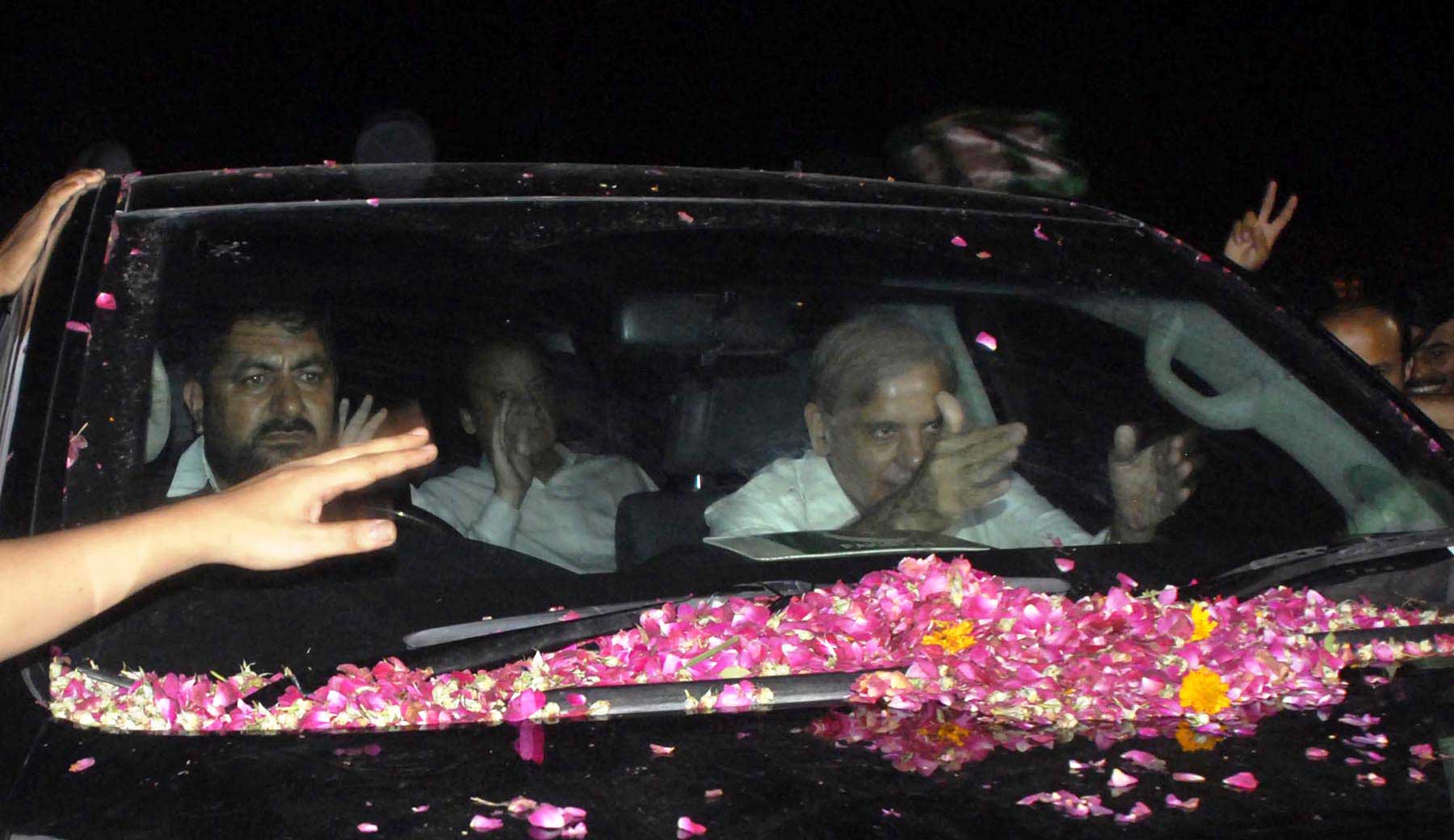 — PML(N) (@pmln_org) September 19, 2018
They left for Lahore via a special plane from Noor Khan Airbase amid strict security.
Read More: PTI respects IHC s verdict of suspending Sharifs conviction in Avenfield reference: Fawad Ch
Upon reaching Lahore, PML-N leaders and hundreds of party workers gave a warm welcome to the three-times prime minister. Jubilant workers were seen chanting slogans and showering the ex-premier s vehicle with rose petals.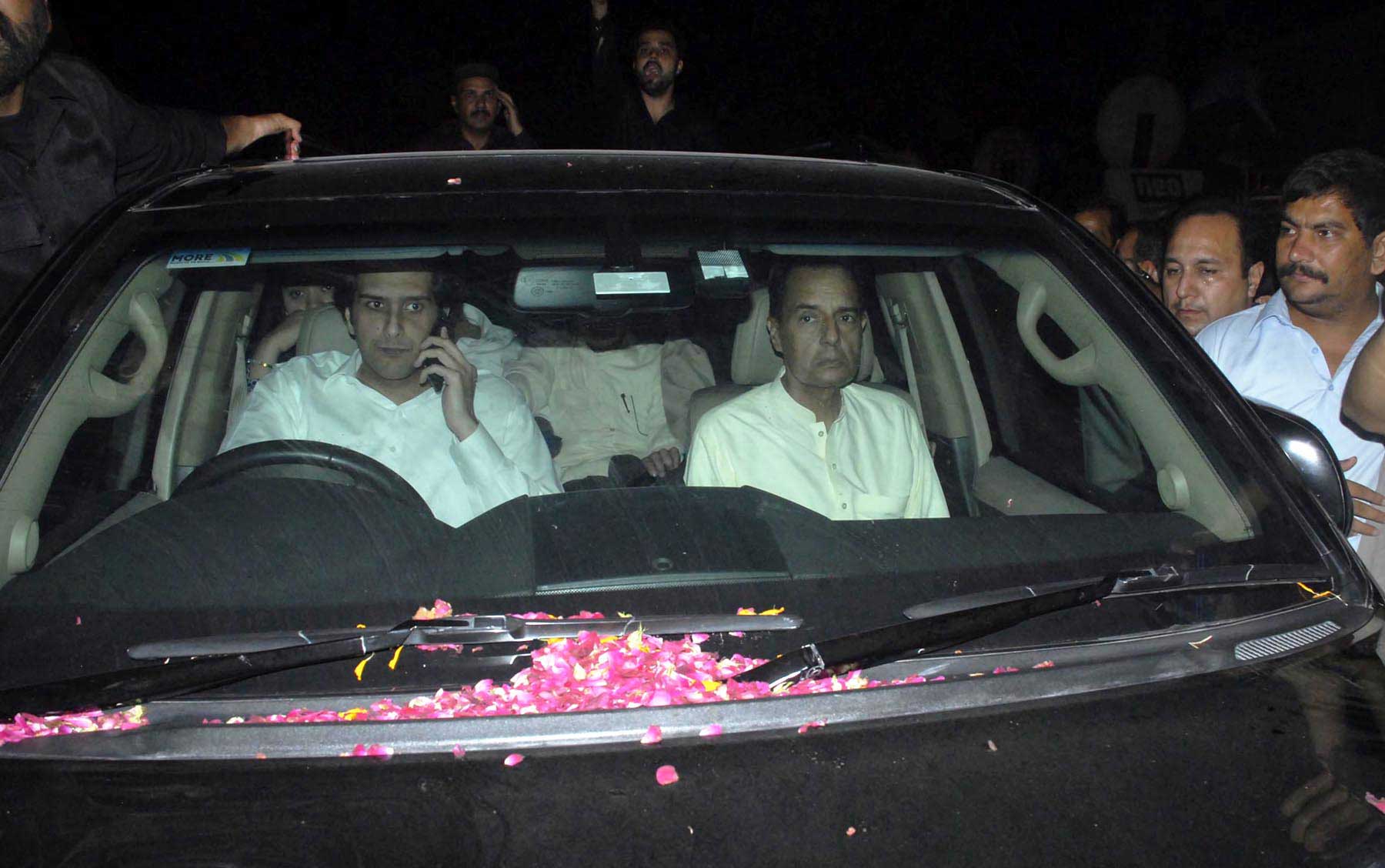 ---
Nawaz says Allah Almighty will grant

---
Former Prime minister and Pakistan Muslim League-Nawaz (PML-N) supremo Nawaz Sharif in his first statement after release from Adial jail said that he is innocent and believed that Allah Almighty will grant him justice.
— PML(N) (@pmln_org) September 19, 2018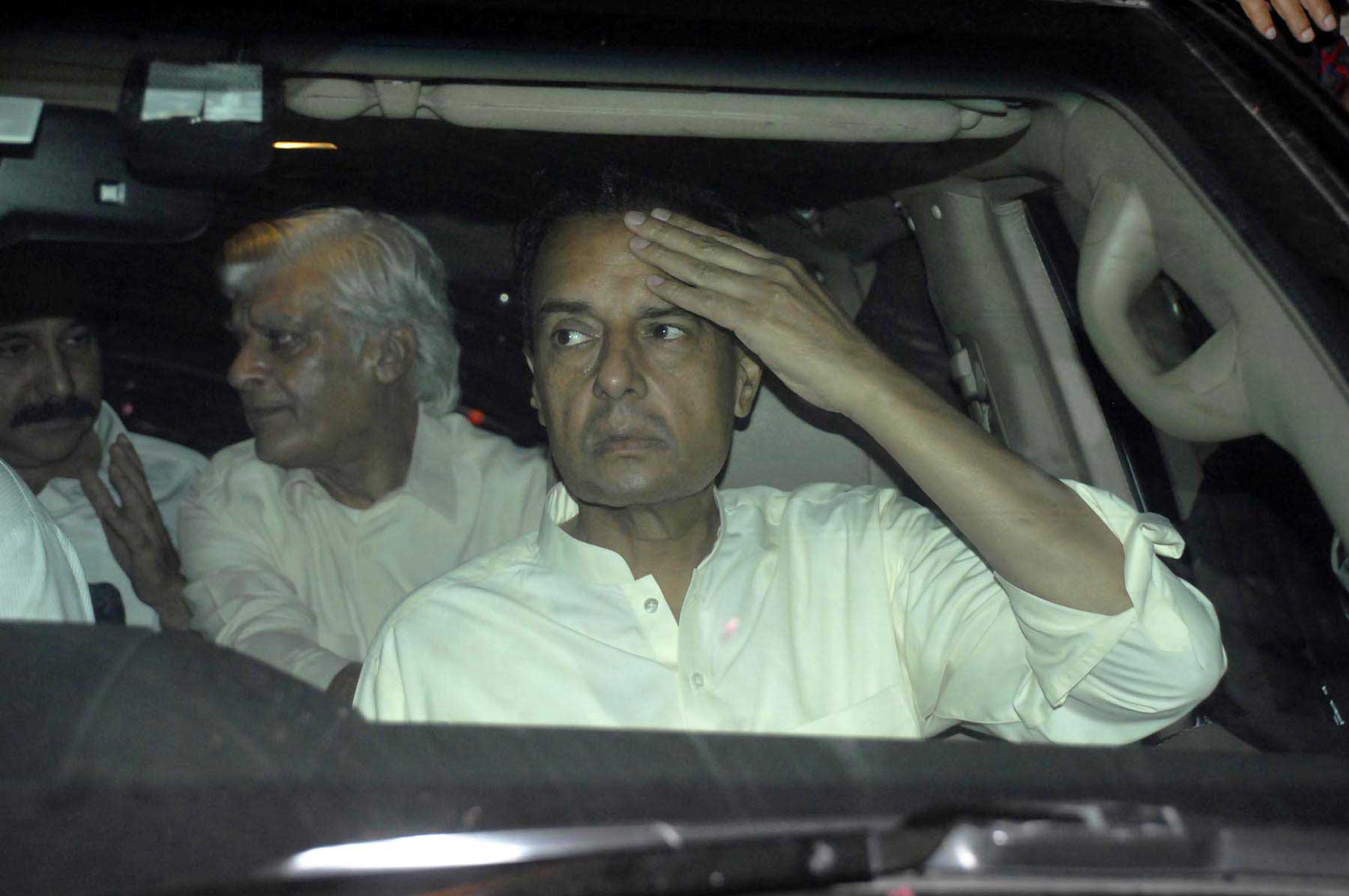 Talking to PML-N workers in the office of jail superintendent, the former prime minister said that he has done nothing wrong as his conscience is completely satisfactied and Allah Almighty is always in favour of what is right and just.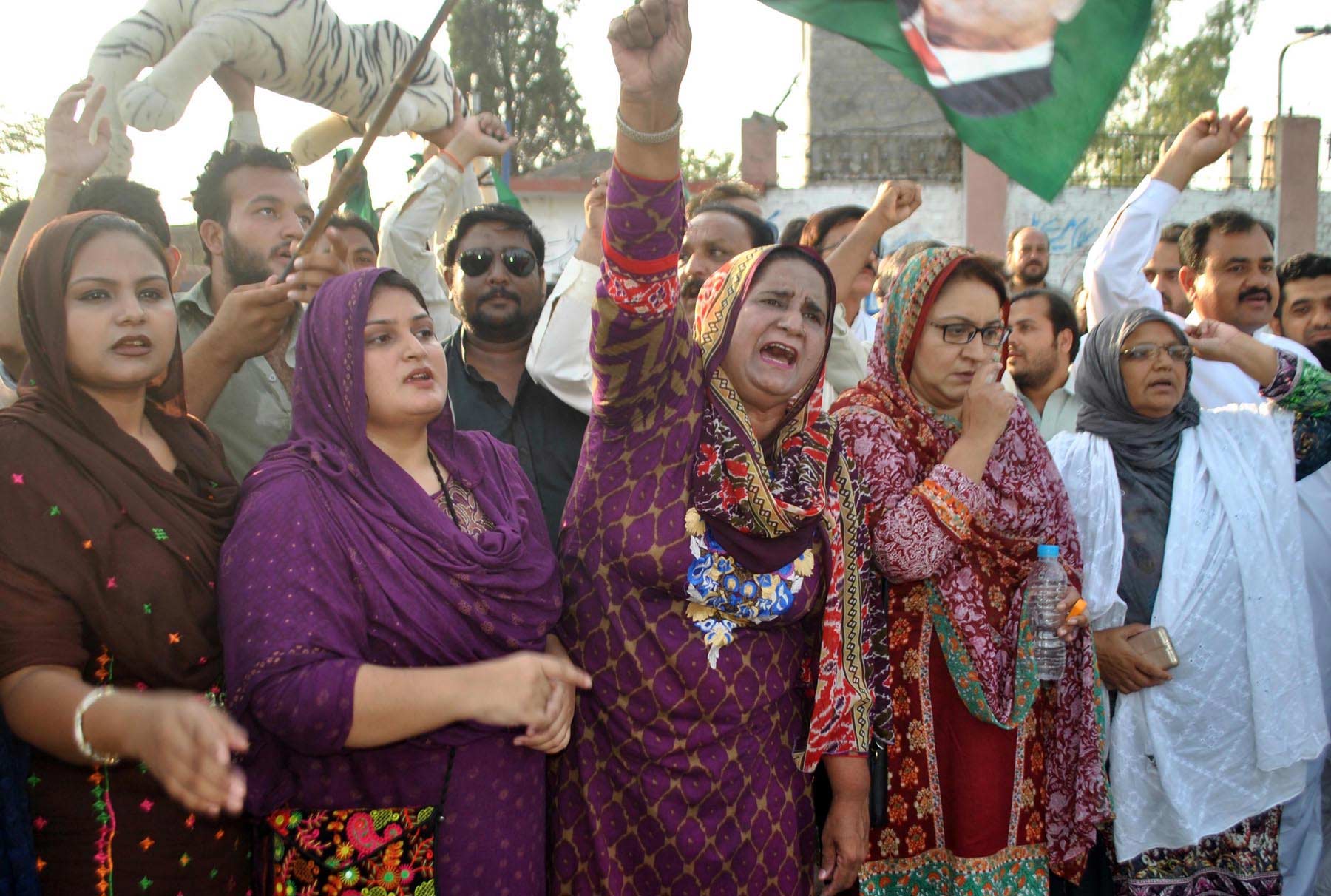 Former Punjab CM and PML-N president Shehbaz Sharif, former national assembly deputy speaker Murtaza Javed Abbasi, senator Chaudhary Tanvir and Mehtab Abbasi were also present at meeting in the jail superintendent s office.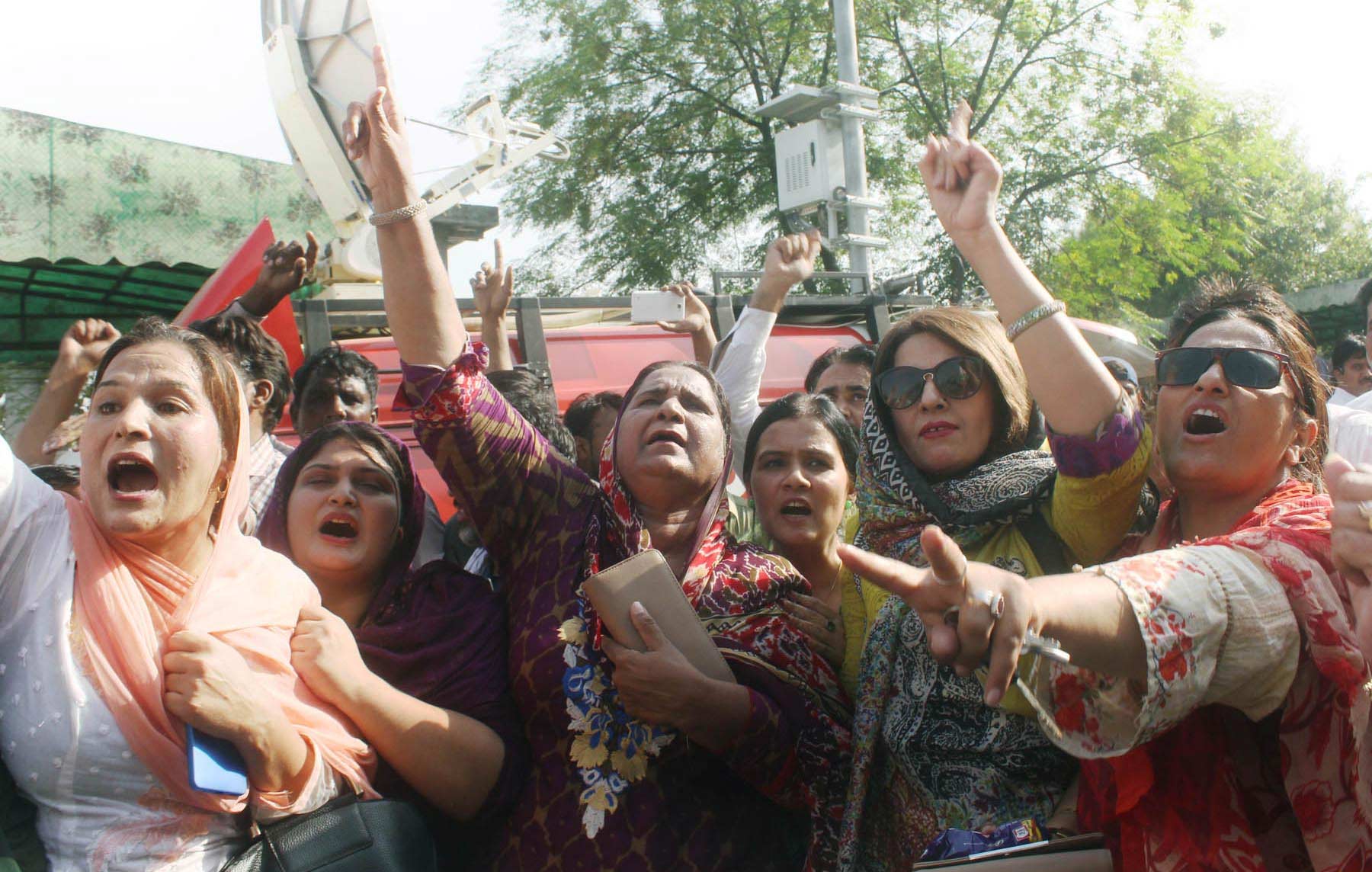 Sharif, his daughter, and his son-in-law each have paid 500,000 Pakistani rupees (roughly $4,000) in separate surety bonds before their release.
---
IHC Suspends Sharifs' sentences

---
Earlier, the Islamabad High Court (IHC) had suspended the Sharifs' sentences while their appeal was heard against a corruption conviction in July for possessing unexplained wealth. Nawaz had been due to serve 11 years in prison, Maryam eight, and her husband, Muhammad Safdar Awan, one. All three are likely to be released on bail on Wednesday.
Know More: Suspension of Nawaz, Maryam and Safdar Sentences in Avenfield: PMLN leadership is hopeful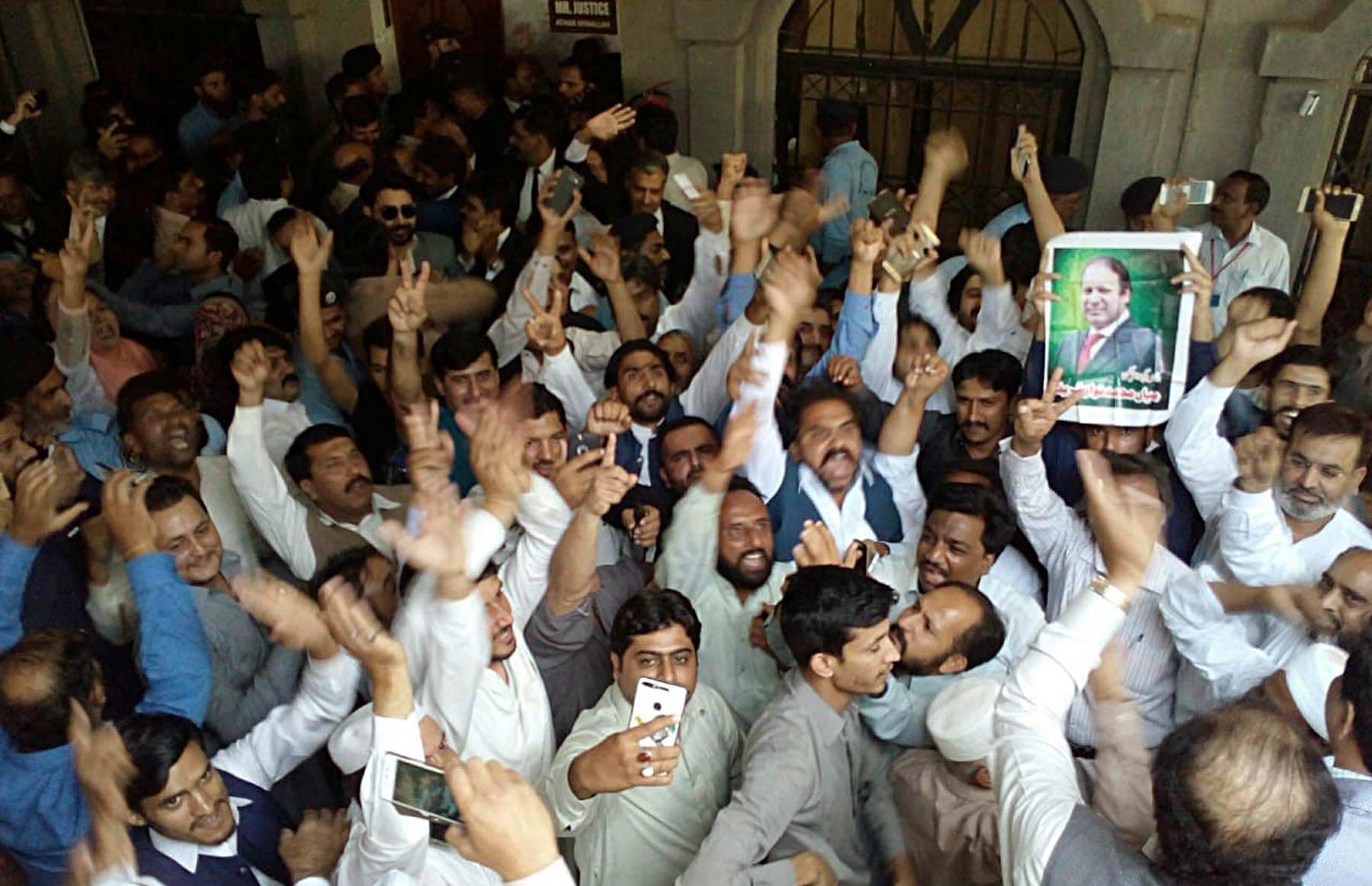 During the hearing, Justice Miangul Minhalla said prosecutors had failed to bring any evidence of Nawaz Sharif's ownership of the Avenfield apartments, the four luxury flats in Park Lane, central London, at the heart of the case, and wanted the court to keep him jailed "on mere presumption".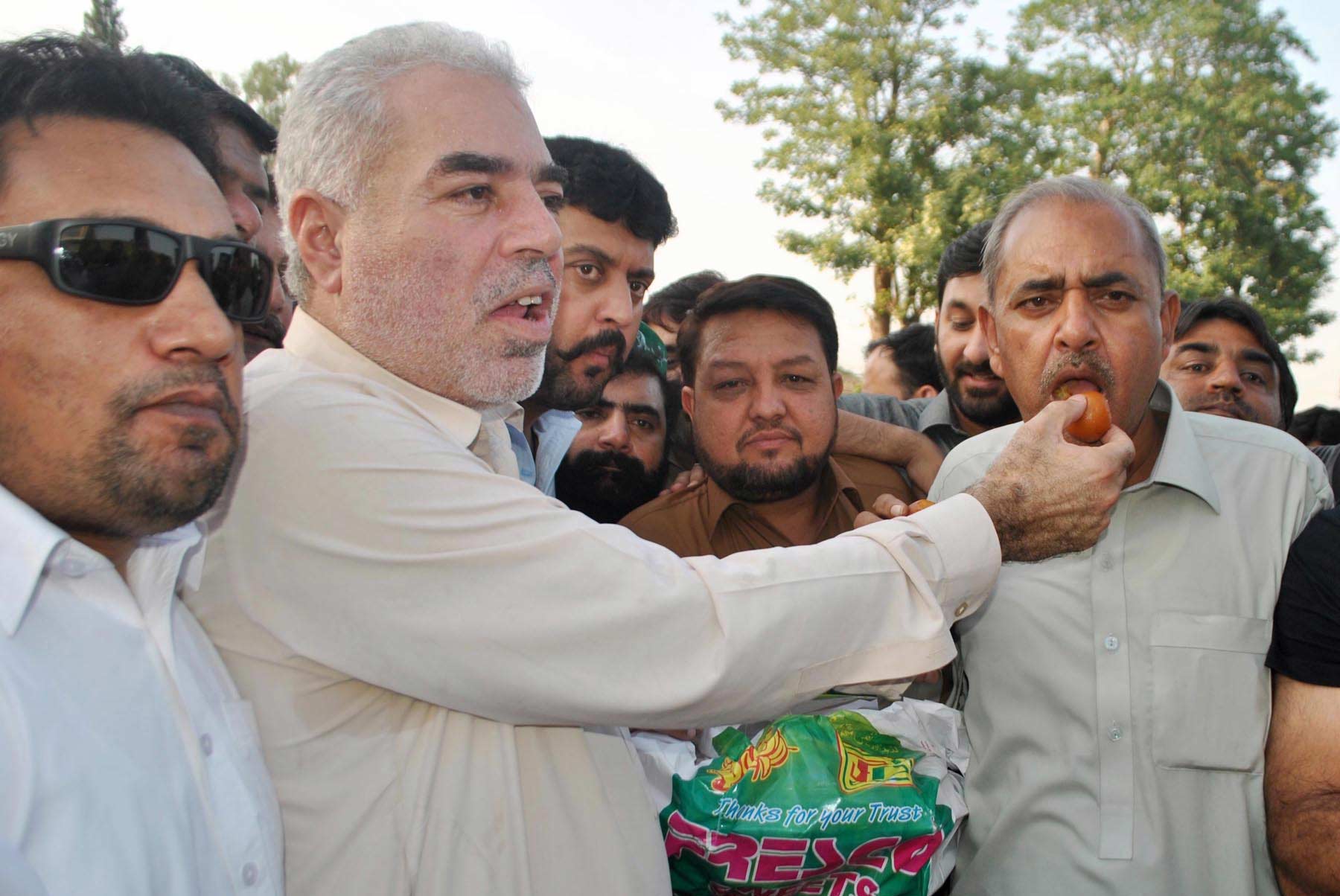 Their convictions will stand, although their sentences have been suspended, while the court has not yet released a detailed judgement explaining the decision.
The PML-N leaders, the party founded by the three-time prime minister Sharif, whooped and cheered at the court's decision. The PML-N has long claimed the imprisonment of the Sharifs shortly before the election on 25 July was politically motivated.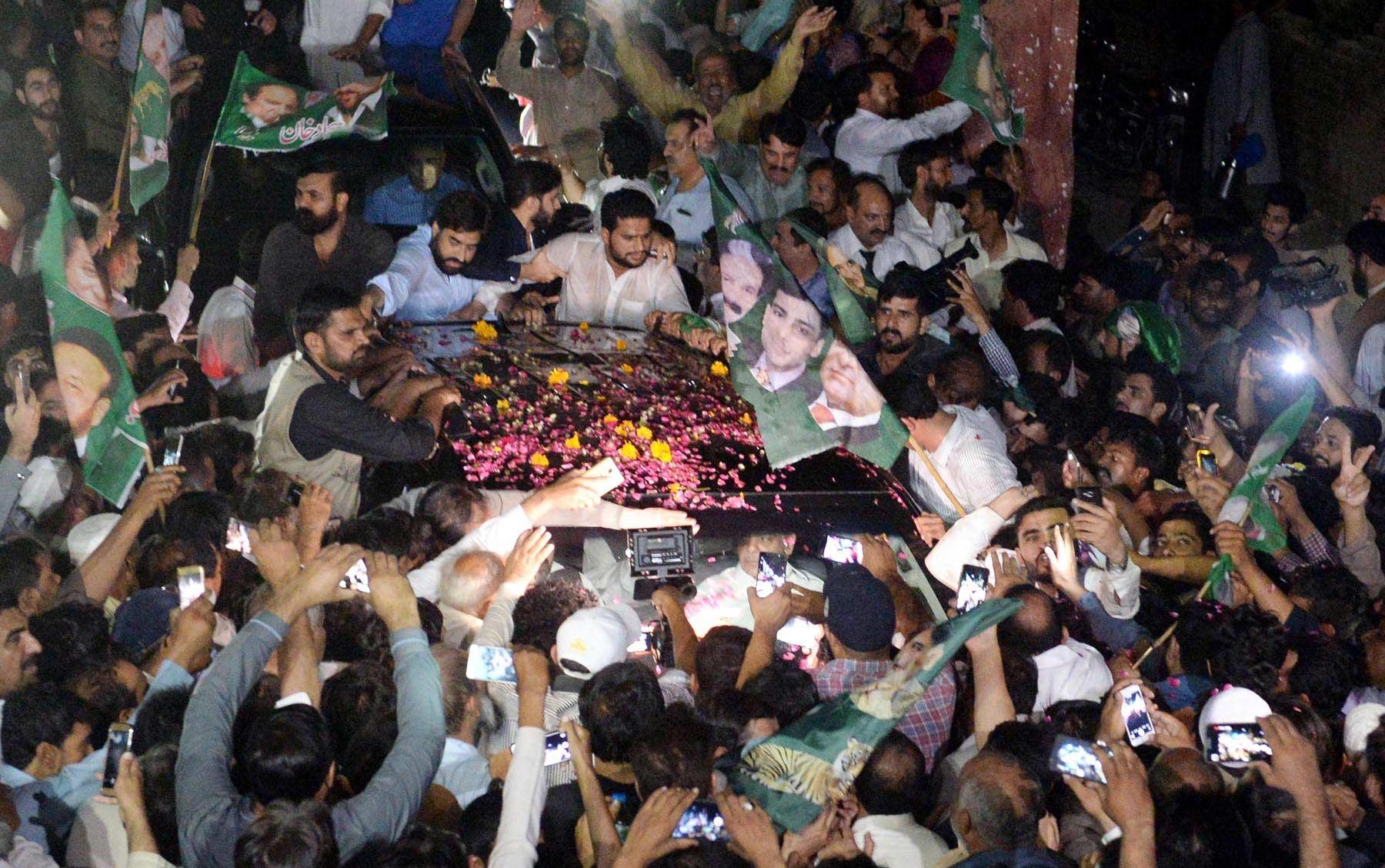 It was not clear when Sharif s appeal will be heard. The anti-graft watchdog has the right to go to the Supreme Court to contest Wednesday s bail ruling.
---
Convicted and sentenced

---
It is pertinent here to mention that former prime minister Nawaz Sharif, Maryam Nawaz and Captain Safdar were convicted and sentenced to prison in absentia for ten years, seven years and one year respectively, in Avenfield verdict.
Maryam Nawaz and Captain (r) Safdar, who were candidates for the general elections 2018, were also disqualified from contesting elections for 10 years each.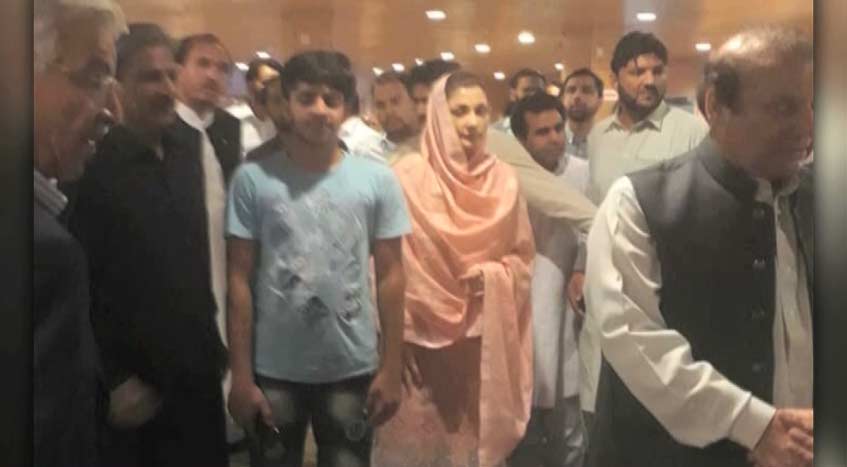 The sentence and a fine of 8 million pounds, or $10.6 million, came almost a year after Supreme Court removed Sharif from office and less than five months after the court barred him from holding office for life.
Nawaz Sharif was convicted under section 9(a)(5) of the NAB ordinance. The case stemmed from the Panama Papers leak that disclosed expensive and undeclared property owned by the Sharif family in London.
---
NAB to Challenge IHC Verdict

---
Prosecutors in the case, the National Accountability Bureau, said they would appeal Wednesday s ruling and take the case against Sharif to the country s Supreme Court.
Read Also: NAB to challenge IHC s verdict about Sharifs sentences in SC
The decision had been taken in a meeting presided over by anti-graft watchdog chairman Justice (r) Javed Iqbal.
The anti-graft agency will challenge IHC's judgement after receiving attested copies of court verdict.
The former prime minister was briefly released earlier this month for his wife s funeral.
---
Supreme Court disqualified Sharif

---
In July last year the Pakistani Supreme Court disqualified Sharif from office over corruption allegations. He faced several court cases at home and was later convicted of concealing assets abroad.
The five judges in an unanimous ruling said those who are not "honest" and "truthful" under the country s constitution are "banned from parliament for life."
The charges stemmed from leaked papers from a Panama law firm. Sharif faced two more cases before the anti-graft tribunal and has been banned for life from public office.