ECP dimisses Farooq Sattar's petition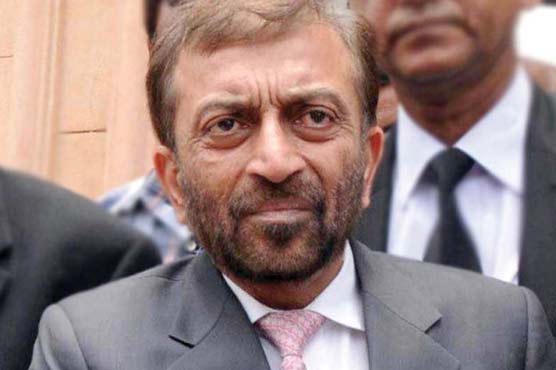 Dr Farooq Sattar appeared before the tribunal
ISLAMABAD (Dunya News) – Election Commission of Pakistan (ECP) on Wednesday dismissed the petition of Muttahida Qaumi Movement-Pakistan s (MQM-P) leader Dr Farooq Sattar for the provision of equal opportunities in general election and directed him to file new petition.
A two member tribunal of the ECP comprises Abdul Ghafoor Somroo and Altaf Ibraheem took up the case.
During the proceedings, Dr Farooq Sattar appeared before the tribunal and stated that his petition was of great importance.
He said that ECP has the authority to hold free, fair and transparent election under the constitution as the political parties spend billions of rupees to support their candidates in election and votes were purchased with power of money.
Arguing about recently general election 2018, the MQM leader said that votes were purchased in general election and how it is possible to establish democracy in such engineered election.
However, the tribunal member Justice (r) Altaf Ibrahim while giving his remarks said that the petition was not drafted rightly, adding that how would you prove the candidate used money to buy votes.
The tribunal member asked Farooq Sattar to legislate in this regard as his party is in government. The tribunal also asked the ex-MQM convener to indentify specific constituencies.
Farooq Sattar prayed the tribunal too summon advertisement details from PEMRA and PBA to which the tribunal remaked that the candidates claim their fans pay for their advertisements.