PM Imran appeals overseas Pakistanis to contribute for dams construction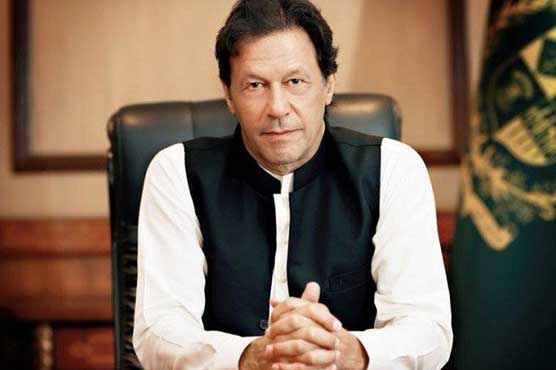 Imran Khan lauded CJP for taking initiative for construction of dams
ISLAMABAD (Dunya News) – Prime Minister Imran Khan on Friday said that the country is facing severe water crisis as the Pakistan's biggest issue is water scarcity.
In his video statement to the nation, PM Imran said that he had been taking presentations on natinal issues, adding that there is no doubt today that we are at a crisis situation.
He said that the country's debt has soard to Rs30,000 billion but one of our biggest issues to date is the water issue. "When Pakistan was made, every pakistani had 5600 cubic metres of water but today that stands at only 1000 cubic metres," he added.
Khan went on to say that we have storage capacity of only 30 days for water; whereas the safe period for water storage is 120 days, adding that India has capacity of 90 days. This is why making the dam for us is so important.
"Pakistan could face drought like conditions by 2025 if dams are not constructed now," the prime minister said and added if we didn't construct dams, experts say that we will not have money to grow our crop, to feed our people. We can descend into chaos, so we need to start building this dam today.
Imran Khan lauded Chief Justice of Pakistan Justice Mian Saqib Nisar for taking initiative for construction of dams which was primary responsibility of the politicians.
He appealed all Pakistanis, including the overseas ones, to financially contribute for construction of dams in Pakistan, that are vital for country s future generations.
The prime minister also asked overseas Pakistanis, especially those living in European countries and the United States to contribute at least one thousand dollars in the fund created by Chief Justice of Pakistan.
He said: "Pakistanis working in the Middle East and other countries can also contribute according to their capacity, adding prime minister s fund for dam would be now part of Chief Justice s fund and both will be merged.