ECP rejects Fazl's accusations, terms elections fair and transparent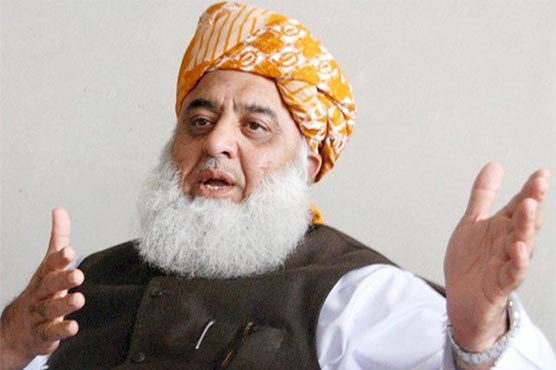 Fazlur Rehman's demand for ECP's resignation has been termed 'regrettable'.
ISLAMABAD (Dunya News) - The Election Commission of Pakistan (ECP) on Friday while rejecting the accusation of Jamiat Ulema-i-Islam-Fazl (JUI-F) chief Fazlur Rehman maintained that the General Elections 2018 were fair, transparent and impartial.
"Accusations lacking evidence is deplorable and contrary to the facts. Not respecting the mandate of public without any justification is against the rules of democracy," asserted then ECP spokesperson.
The commission stressed that the tradition of pressurizing national institutions should end. "ECP is an independent institution and will not tolerate any sort of pressure," the spokesperson responded.
It has also termed Fazlur Rehman's demand for ECP's resignation 'regrettable'.
"If anyone has reservations over the elections, he should file petition as per procedure," stressed the ECP.
Speaking to media in Peshawar Press Club on Thursday, Rehman maintained that the present government is enforced and announced to run a campaign to awaken the people.
"All the parties rejected the election results unanimously. ECP has failed to hold free and fair elections therefore; it has to resign immediately," he asserted.