Last Updated On 01 September,2018 03:01 pm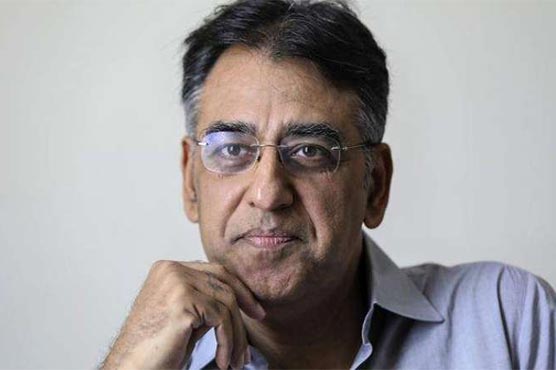 Umer maintained that the issue to approach IMF will be decided in parliament.
ISLAMABAD (Dunya News) – Finance Minister Asad Umer told Senate on Friday that $9 billion are urgently needed to run the country's system.
Speaking in Senate, he maintained that the issue to approach International Monetary Fund (IMF) will be decided after taking the Parliament on board.
A plan to this effect will be finalized in next one or two weeks and then it will be presented before the Parliament for discussion, he added.
Umer informed the House that the tax reforms strategy will be introduced by the government to increase tax base in the country.
He told during question hour that the new FBR chairman has been appointed and next week a meeting will be held with the department's officials to discuss implementation of the reforms strategy.
The minister revealed that currently one million people are filling their tax returns and there is a room to further enhance the figure to about three million.
He told that Prime Minister Imran Khan will chair a high level meeting on Monday to discuss issues relating to currency smuggling and money service providers.
He stressed that the government has to take definite actions before the next meeting of FATF.
Asad Umar asserted that the government has decided in principle to launch Diaspora and Sukuk bonds. He said some other initiatives will also be taken to improve the flow of remittances to the country.
He pointed out that exports saw decline and imports surged over the last five years, and the government had to obtained loans to fill the gaps. He said our effort is to address the root causes of the loans.
While responding to a calling attention notice, Asad Umar expressed the confidence and said Pakistan will come out of the FATF grey list by meeting its obligations.
He said that Pakistan has 15 months to overcome its deficiencies relating to currency smuggling, hawala/hundi and terror financing. Umer notified that a national executive committee has been established under the chairmanship of the Finance Minister to address these issues.
He said that addressing these deficiencies is also in the greater interest of the country however; Pakistan had serious reservations on its placement on the grey list.