Last Updated On 27 August,2018 05:29 pm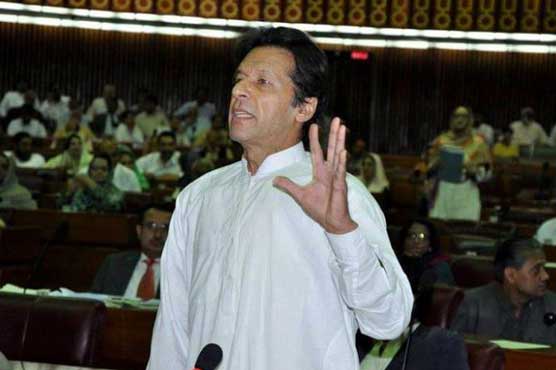 The PM also renewed his pledge to strengthen all institutions.
(Dunya News) - In his first address to the Senate, Prime Minister Imran Khan stated the West deliberately hurts sentiments of the Muslim World via such sacrilegious content. "In West, such appalling acts are performed by those who hate Muslims and Islam", Khan told the House.
Regretting absence of a strategy on the issue by Organization of Islamic Cooperation (OIC), Khan added Pakistan would leave no stone unturned to bring all Muslim countries on the same page on issue of sacrilegious caricatures.
Concerned by whooping overall debt volume of Rs28000 bn, the PM once again pledged to cut exorbitant government expenditures. He said, "Pakistan is in the worst economic condition. [We] Will not spend money of the taxpayers ostentatiously".
Khan reiterated vow to auction the cars of PM House. "We will soon introduce reforms in Federal Board of Revenue (FBR) and the plan in this regard will be tabled before House within one week. The money of taxpayers should be spent on them", Khan apprised senators.
The PM also renewed his pledge to strengthen all institutions. "We will bring country out of the dire situation at earliest