MQM-P announces support for Arif Alvi in presidential polls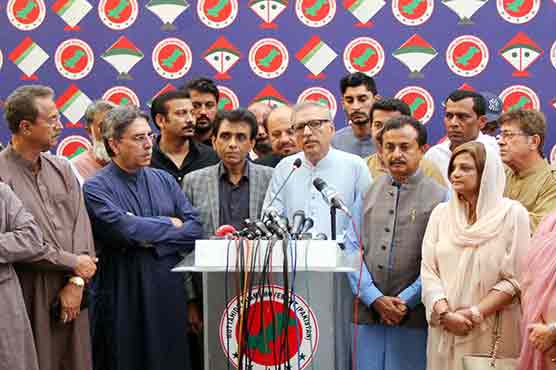 Arif Alvi says Karachiites have always stood by the cause of democracy
KARACHI (Dunya News) – Muttahida Qaumi Movement-Pakistan (MQM-P) on Tuesday announced to support Pakistan Tehreek-e-Insaf (PTI) in the forthcomming presidential election.
Talking to media along with PTI's nominee for presidential election, Khalid Maqbool Siddiqui said that Arif Alvi doesn't have to ask for vote as the two parties will work together.
He said that the MQM-P had voted for Prime Minister Imran Khan and will vote for PTI's nominee for presidential polls Arif Alvi.
Siddiqui went on to say that Karachi is sort of a city that when its gets resources, it pays back to the country at large, and I feel that time has come to change the fate of urban areas of Sindh and they will get their due share.
On the other hand, Dr Arif Alvi said role played by people of Karachi in getting elected Imran Khan as prime minister of the country reflects their political maturity.
He said Karachiites despite all political differences and party preferences amongst themselves have always stood by the cause of democracy and would continue to safeguard the democratic norms.