Last Updated On 15 August,2018 05:49 pm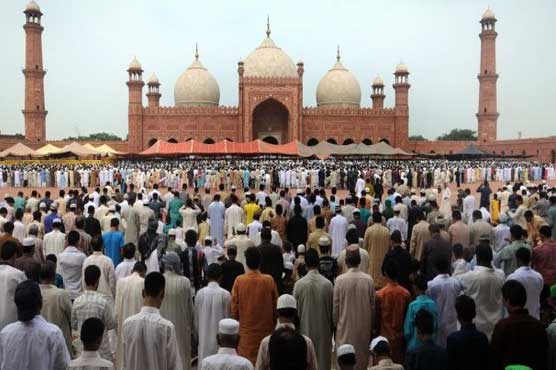 A notification has been issued by the Ministry of Interior to all public and private departments
ISLAMABAD (Dunya News) – The federal government has announced three holidays from 21st August to 23rd August 2018 in connection with Eidul Azha.
A notification has been issued by the Ministry of Interior to all public and private departments pertaining to eid holidays.
Eidul Azha holidays have been given from August 21 to August 23. The schools and offices will resume from the third day of eid.
Earlier, Ruet-e-Hilal Committee chairman Muhammad Muneeb ur Rehman had announced that Zil-Haj moon had been sighted in Pakistan and Eidul Azha will be celebrated on August 22.
Eidul Azha is the second of the two major festivals celebrated by Muslims - the first being Eidul Fitr which was celebrated in June. As per the Islamic calendar, Eidul Azha is celebrated on the 10th day of Zilhaj, the final month as per the Islamic calendar.
Eidal Azha, falls on the 10th day of Zilhaj, is celebrated by Muslims around 70 days after Eidul Fitr which marks the end of the fasting month of Ramazan.
Also known as the Feast of Sacrifice is one of two Eid festivals observed by the Muslim faithful to commemorate Prophet Ibrahim's willingness to sacrifice his own son. Traditionally marked by the slaughter of animals, whose meat is shared with family members and the poor.
The faithful slaughter their sacrificial animals in remembrance of Sunnat-e Ibrahimi, which continues for three days of Eid.