Last Updated On 08 August,2018 06:15 pm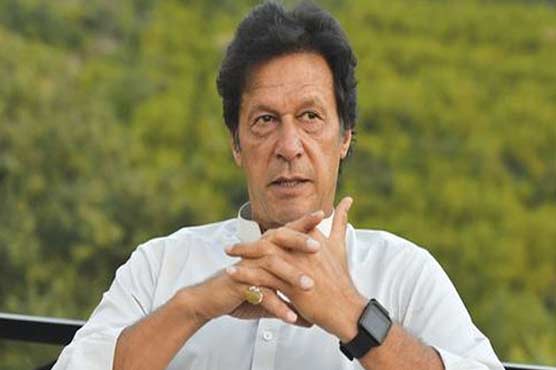 He was addressing ceremony in Lahore.
ISLAMABAD (Dunya News) – Pakistan Tehreek-e-Insaf (PTI) chief and PM-in-waiting Imran Khan on Wednesday vowed to nominate best and corruption-free candidate for slot of Punjab's Chief Minister (CM).
He was addressing meeting of PTI's parliamentary committee in Islamabad while adding that appointment will be made purely on merit.
Khan—who is expected to take oath as Pakistan's next premier on August 14—further added that the nominee would have a clean image while calling on all members to support the nominee. Khan vowed to depoliticize Punjab police and making it autonomous.
Khan stated that PTI had secured two-third majority in Khyber Pakhtunkhwa (KP). "We have to fight real war in Punjab and we will fight it together. In Punjab [during General Elections 2018], the political battle was between Pakistan Muslim League Nawaz (PML-N) and PTI", claimed Khan.
Khan called on making process of awarding tickets more transparent and better by introducing reforms. He said, "We have to make PTI an institution".
"Several deserving candidates were deprived of tickets but they managed to secure victory under independent capacity", stated Khan.
Khan urged party leaders to start preparations for next general elections immediately.
PTI spkesman Fawad Chaudhry had said that on the Punjab front, the House consisted of 371 members, however, owing to various factors, the provincial assembly was left with 358-60 members, whereas the PTI's strength was 180, including independents and women reserved seats.
On Wednesday July 25, millions of Pakistanis voted to elect a new government and prime minister in a peaceful elections held in free, fair and transparent manner.
Around 800,000 police and military forces were stationed at more than 85,000 polling stations across the country as the voting took place.
The July 25 election was only the second democratic transition of power in Pakistan's 70-year coup-studded history.
The voting for the Pakistan election, which took place between 8:00 am local time (8:30 am IST) and 6:00 pm (6:30 pm IST), saw more than 3,000 candidates contesting for 272 general seats of the National Assembly, while some 8,000 candidates ran for 577 general seats of the four provincial assemblies - Punjab, Sindh, Khyber Pakhtunkhwa, and Balochistan.