Last Updated On 19 July,2018 11:05 pm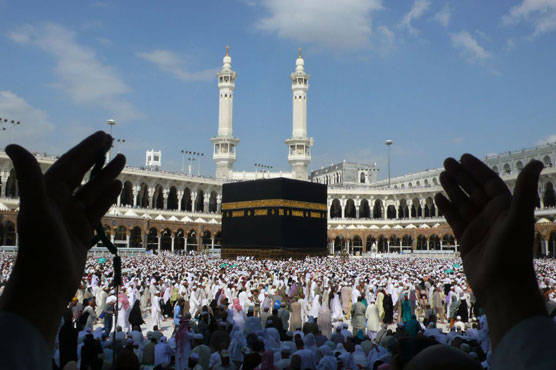 The Hajj pilgrims were being provided three times meal a day
ISLAMABAD (Web Desk) – Over 7,000 Pakistani Hajj pilgrims have so far reached Madina Munawwara for the annual pilgrimage through 40 hajj flights.
According to press release issued by the Ministry of Religious Affairs and Interfaith Harmony, as many as 393 intending pilgrims have reached Makkah. They would leave for Madina after performing Umrah and staying for 8 days. Pakistani pilgrims have been provided resident facilities at Markazia areas of Madina.
The Hajj pilgrims were being transported to Saudi Arabia from ten gateways including Islamabad, Peshawar, Lahore, Karachi, Quetta, Multan, Sialkot, Faisalabad, Rahim Yar Khan and Sukkur.
As many as 179,210 would perform the sacred religious ceremony this year. All pilgrims male and female have been asked to affix a Pakistan flag at their 'Ahrams' for identification.
Female pilgrims should carry at least two 'Abayas' preferably black colour.
Ministry of Religious Affairs and Interfaith Harmony has established facilitation counters in the Hajj directorates to provide round the clock services intending Hajj pilgrims.
The Hajj pilgrims were being provided three times meal a day at their respective building in Makkah, Madina and Mina.
They were being provided round the clock transport facilities for Haram Sharif to their respective building and vice versa.