Last Updated On 19 July,2018 07:27 pm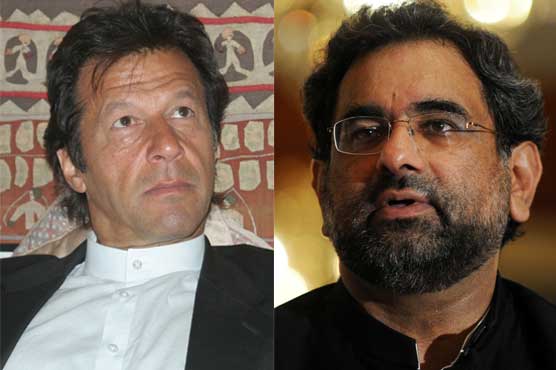 NACTA National Coordinator Suleman says 65 security alerts had been received so far
ISLAMABAD (Dunya News) – Security agencies on Thursday have presaged that terrorists can make more attacks to sabotage the electoral process and political leaders of all parties were on their hit list.
In the view of new terrorism wave and upcoming general election, Senate Committee on Interior convened a meeting at which it was revealed that 65 political personalities including Pakistan Tehreek-e-Insaf (PTI) chairman Imran Khan and former prime minister Shahid Khaqan Abbasi were the main targets of the terrorists.
Election Commission of Pakistan (ECP) Secretary Babar Yaqoob Fateh Muhammad and officials of other institutions responded to the queries of the Senate body members.
Meanwhile, briefing the Senate Committee on Interior, Inter-Services Public Relations (ISPR) Director General Major General Asif Ghafoor said that the armed forces have no direct role in the elections, adding that they were just to maintain law and order.
Separately, the ECP Secretary said that commission's staff in many constituencies was being threatened, adding that the protection of polling stations and staff is a major challenge while army personnel will be working under the presiding officers.
The ECP Secretary said for the first time watermarked ballot papers imported from Europe will be used in the elections.
He informed the committee that Returning Officers send results to the Election Commission through special software.
Babar Yaqoob said that 450,000 police and 300,000 army troops will be deployed on the polling day. As many as 750,000 polling staff will perform duty.
He said the army personnel will assist ECP under law, and they will work under presiding officers. He said for the first time a code of conduct for security personnel was prepared.
Meanwhile, briefing the Senate body, NACTA National Coordinator Suleman said 65 security alerts had been received so far and they were issued to all political parties.
He said there are threats from banned organizations including Tehrik-e-Taliban Pakistan, Lashkar-e-Jhangvi and Jamaat-ul-Ahrar. He said a threat was also received from MQM London.
Furthermore, Police officials added that Mastung incident attacker, Hafiz Nawaz, was from Abbottabad, however, his facilitators are being searched.