Last Updated On 12 July,2018 03:04 pm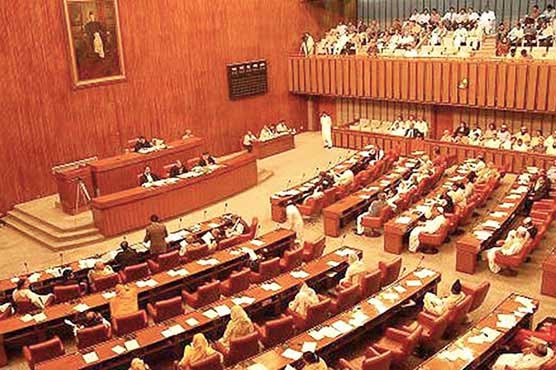 Senate issued the direction while admitting an adjournment motion moved by Senator Muhammad Ali Khan
ISLAMABAD (APP):Chairman Senate Muhammad Sadiq Sanjrani on Thursday directed Pakistan Telecommunication Authority (PTA) to immediately block all the websites and pages containing blasphemous material against holy Prophet Hazrat Muhammad (PBUH).

The Senate issued the direction while admitting an adjournment motion moved by Senator Muhammad Ali Khan Saif regarding the continuous display of abusive and blasphemous material against the Holy Prophet (PBUH) on the internet.

Senator Muhammad Ali Saif said that although on the direction of Islamabad High Court, the PTA had blocked most of such websites and pages, however on social media, there were many pages where such abusive discussion was going unnoticed by the concerned authorities.

He asked the upper house to direct the concerned authorities to take notice of such abuses and take immediate actions against the people involved in disseminating the abusive material on the internet.

Meanwhile the senate deferred an adjournment motion regarding the recent increase in prices of petroleum products by the caretaker government which will further burden the poor masses, due to non availability of the movers Senators Sirajul Haq and Mushtaq Ahmed.

During the course of proceeding, the senate also laid a report of standing committee on National Health Services, Regulations and Coordination, on the Bill to repeal the West Pakistan Juvenile Smoking Ordinance, 1959, to the extent of Islamabad Capital Territory (The West Pakistan Juvenile Smoking (Repeal) Bill, 2018).

On behalf of Senator Mohsin Aziz, Senator Behramand Tangi presented another report of Standing Committee on Petroleum on a point of public importance raised by Senator Imamuddin Shouqeen on May 15, 2018, regarding non installation of RO Plants by the E&P companies operation in District Sanghar, which was laid by the Senate.