Last Updated On 04 July,2018 11:07 am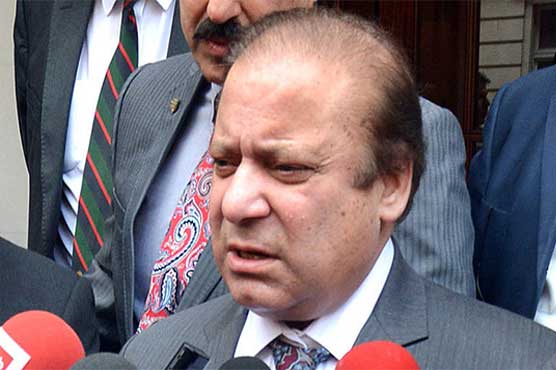 Will return to Pakistan after consultation with lawyer.
LONDON (Dunya News) – Pakistan Muslim League Nawaz (PML-N) supremo and former Prime Minister of Pakistan Nawaz Sharif on Wednesday said that biased results of the General Election 2018 would not be in favour of Pakistan.
While talking to media in London, Nawaz Sharif said, "Will return to Pakistan after consultation with lawyer." He said that he always takes fact based stance.
Nawaz Sharif avoided to say anything about Avenfield reference and its verdict that is likely to be announced on July 6.
He asserted that he still holds the stance 'respect for vote.'
Earlier, Nawaz Sharif rehashed rhetoric of pre-poll rigging plot in the forthcoming elections.
"Those plotting for premeditated rigging in the forthcoming polls are living in illusion. We are noting even trivial developments", warned Sharif.
Read more: Nawaz Sharif rehashes pre-poll rigging accusations
Sharif went on to say that whoever is indulged in this perilous plot is guilty of subjecting country to injustice. He said, 'I want to to fulfill my national responsibility and will visit Pakistan as soon as Kulsoom's condition gets better".
Read also: Candidates being coerced into joining PTI, alleges Nawaz
On a question about elections' boycott, Sharif made it overtly clear they were not the one who left ground empty for foes.