Last Updated On 01 July,2018 03:31 pm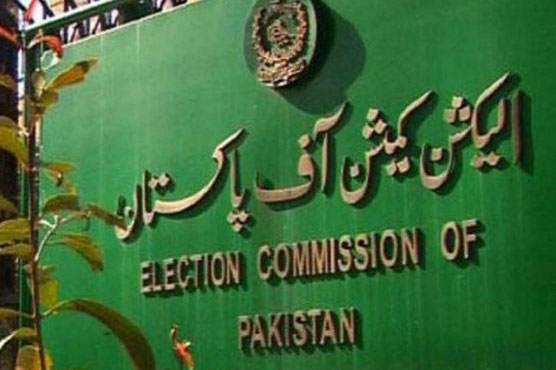 ECP has directed provincial govts and inspector generals to ensure foolproof security to candidates.
ISLAMABAD (Dunya News) – Election Commission of Pakistan (ECP) on Sunday has taken notice of harassing candidates participating in upcoming general polls.

According to details, the commission has directed provincial governments and inspector generals to ensure foolproof security to the candidates at any cost.

The action was taken a day after Pakistan Tehreek-i-Insaf's (PTI) female candidate from Mansehra leveled serious allegations against her party member Azam Swati.

PTI had allotted party ticket to Ambreen Swati from Manshera's NA-13 constituency but later cancelled her candidacy after merely one day.

Agitated by the move, Ambreen said that Azam Swati is supporting another candidate instead of the one nominated by PTI.

She has also released a threatening audio call of Swati in which he is asking her to return the ticket. Ambreen has questioned the party leadership whether she was chosen a candidate in order to insult her. "Why was I awarded the ticket if the party was not going to allow me contest the election," she asked.

She has demanded the PTI chairman Imran Khan to take notice of Swati's threats hurled at her.