People responsible for Model Town tragedy are still free: Tahirul Qadri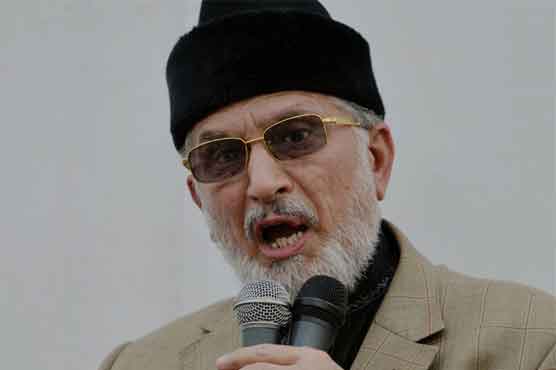 We are not disappointed and we will continue our struggle for provision of justice
LAHORE (Dunya News) – Pakistan Awami Tehreek (PAT) chief Dr Tahirul Qadri on Sunday while expressing shock at the country's law said that the accused involved in Model Town tragedy were still free after four years.
Talking to media in Lahore on Sunday, he said that the Chief Justice of Pakistan (CJP) Justice Mian Saqib Nisar had ordered to announce verdict in the case in 15 days but his orders were not implemented.
"We are not disappointed and we will continue our struggle for provision of justice."
The PAT chief said that the families of martyred party workers were being harassed and demanded to suspend the people responsible for the tragedy.
Qadri went on to say that they were praying for the early recovery of former prime minister Nawaz Sharif's wife Begum Kulsoom Nawaz.
Speaking about the forthcoming elections, he said that the Articles 62 and 63 are not visible anywhere.