Last Updated On 02 June,2018 05:43 pm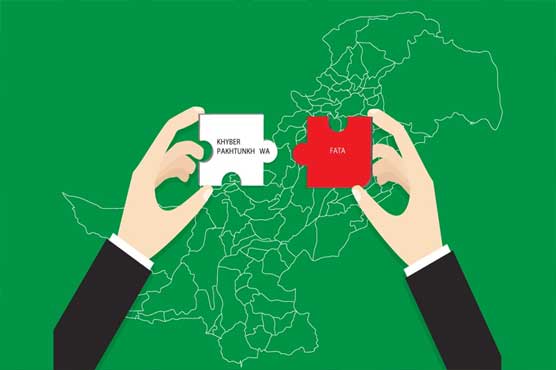 Without provision of funds, FATA's merger in KP would only be a paper work
PESHAWAR (Dunya News) – Khyber Pakhtunkhwa (KPK) government had passed Federally Administered Tribal Areas (FATA) merger bill in haste but could not solve loopholes of the bill.
In a letter to the States and Frontier Regions Division (SAFRON), Khyber Pakhtunkhwa Chief Secretary Azam Khan mentioned the loopholes in the bill.
He explained that without provision of funds, FATA's merger in KP would only be a paper work.
The chief secretary said that FATA would be run by an Interim Governance Regulation 2018 till the process of merger completed, adding that the law is silent about how much time is required for the completion of FATA merger.
Lamenting over FATA merger bill rules, senior analyst and journalist Muhammad Ismail said that the people of tribal areas got rid from controversial Frontier Crimes Regulation (FCR) but the position of political agent has been changed into Deputy Commissioner.