Last Updated On 02 June,2018 10:03 am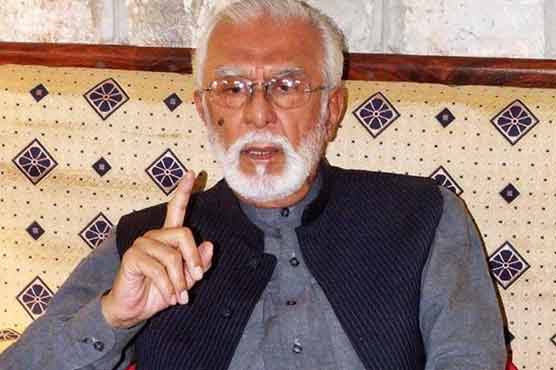 The former PML-N leader expressed full confidence on the leadership of PTI chairman
LAHORE (Dunya News) – Former Punjab governor and estrange leader of the Pakistan Muslim League-Nawaz (PML-N) Sardar Zulfiqar Khosa on Friday joined Pakistan Tehreek-e-Insaf (PTI).
Sardar Zulfiqar Khosa announced to join PTI after party chairman Imran Khan met him at his residence in Lahore.
He said that Imran Khan came to his house along with senior leadership and offered him to join the party.
The former PML-N leader further expressed full confidence on the leadership of PTI chairman.
Speaking on the occasion, Imran Khan while welcoming Zulfiqar Khosa in the party expressed happiness over the Khosa family joining PTI.
It is pertinent here to mention that the Khosa had left the party over differences with the PML-N leadership for the last 3-4 years.
He was the Governor of the Punjab from 17 August 1999 to 12 October 1999. He is an incumbent senator from Punjab, Pakistan, since 2012.