Imran Khan expels Farooq Bandiyal following backlash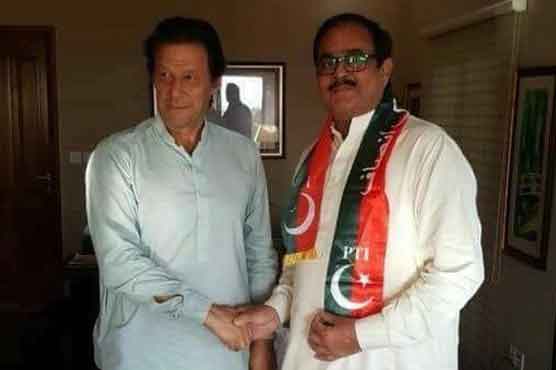 PTI will not compromise on moral values at any cost, asserted Fawad.
(Dunya News) – Pakistan Tehreek-i-Insaf (PTI) chief Imran Khan on Thursday expelled Farooq Bandiyal after decision to grant him party's ticket backfired.
Khan said, "There is no place for convicted criminal in the party".
— Fawad Hussain (@fawadchaudhry) May 31, 2018
Earlier, PTI spokesperson Fawad Chaudhry—in a tweet—stated that Imran Khan had taken stern action on news pertaining to PTI's joining by a convicted criminal. PTI has constituted a one-member committee comprising Naeemul Haque to probe the matter within three days. The committee will submit its report to party chairman.
"PTI will not compromise on moral values at any cost", asserted Fawad.
Ever since Bandiyal, reports pertaining to alleged involvement of Bandiyal in a robbery and rape incident at the residence of the renowned Lollywood actress Shabnam has taken social media by storm whereas users lambasted PTI over its dual standards.
Bandiyal was also sentenced to death for his involvement in the robbery and rape case, during the reign of Zia-ul-Haq.