Last Updated On 23 May,2018 03:41 pm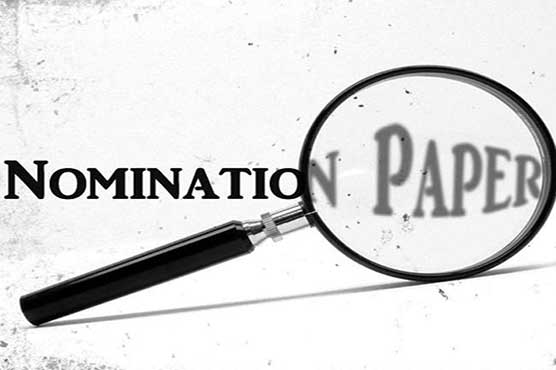 The papers have been prepared by members of parliament for the first time.
ISLAMABAD (Dunya News) – Nomination forms for the candidates participating in upcoming General elections 2018 have been published today (Wednesday).

The papers being prepared by members of parliament for the first time have been dispatched to all four provincial offices of Election Commission of Pakistan (ECP).
---
Also Read: ECP prepares polling scheme draft for general elections
---
According to sources, column about candidates details regarding loans, legal cases and dual nationality has been skipped from nomination papers while space to write tax details for three years has also been removed.
Not only this, but columns related to education, occupation and defaulter have also been omitted as the form will only give declaration to the candidates under Article 62, 63 whereas they will also provide oath of Khatm-e-Nabowwat (PBUH).
It is to be mentioned here that General polls 2018 would be held on July-25 , for which a summary has been forwarded by Prime Minister Shahid Khaqan Abbasi to President Mamnoon Hussain. The commission would announce the schedule of elections within seven days after formal approval by the president.

ECP had also decided to not publish additional ballot papers for general elections 2018 stating that 1300 papers will be given to the polling station having 1201 to 1299 voters.

Only three official printing presses will publish the ballot papers, it added.

Khyber Pakhtunkhwa (KP), FATA and Islamabad will get papers being published from Printing Corporation, Balochistan, Sindh and South Punjab will contact National Security Printing Press while papers from Postal Printing Press will be dispatched to the constituencies in Punjab.
Approximately, more than 21 crore ballot papers will be published for the elections.