SC moved for removal of NAB chairman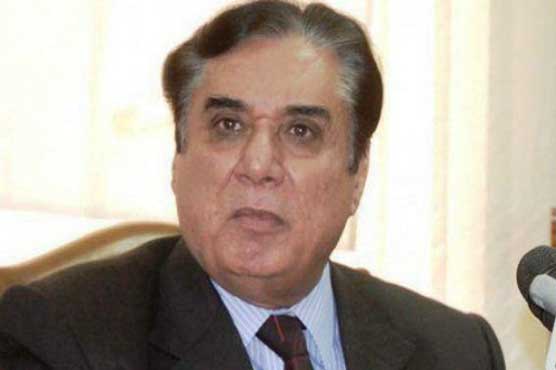 The petitioner also sought an apology from the NAB chief
ISLAMABAD (Dunya News) – A petition has been filed in the Supreme Court seeking to remove National Accountability Bureau (NAB) chairman Justice (r) Javed Iqbal from his post.
The petition was filed by ruling Pakistan Muslim League-Nawaz (PML-N) leader Noor Aawan.
The petition stated that former prime minister Nawaz Sharif's credibility was damaged following the baseless news of NAB chairman leveling allegations of money laundering against Nawaz Sharif.
The petitioner the anti-graft agency can never be transparent until Javed Iqbal is NAB chairman.
He also sought an apology from the NAB chief for leveling "false accusations" against the PML-N supremo.
On May 11, the Bureau had served legal notice to former Prime Minister Nawaz Sharif to explain the alleged transfer of $4.9bn to Indian exchequer.
Chairman NAB had ordered inquiry into the matter after the NAB revealed that there was a marked increase in the foreign exchange reserves of India after the transfer.
The statement of the NAB claims that the amount was laundered to the Indian finance ministry after which Indian foreign exchange reserves witnessed an increase and Pakistan suffered as a result.